Gear up for a busy social life
With so many groups and activities at your fingertips, you and your friends may have trouble choosing what to do every day.
Plenty to do—both inside and out
Our residents love taking advantage of our great location together. When they're not walking to downtown San Mateo to take in a movie or dine at a favorite restaurant, they can get a ride to the San Francisco Symphony or perhaps a museum in Berkeley. Inside our community, there's never a dull moment. You'll particularly enjoy the live music we have here—from harpists to mariachi bands to residents tickling the ivories each week. We've even been known to enjoy a jewelry or fashion show from time to time.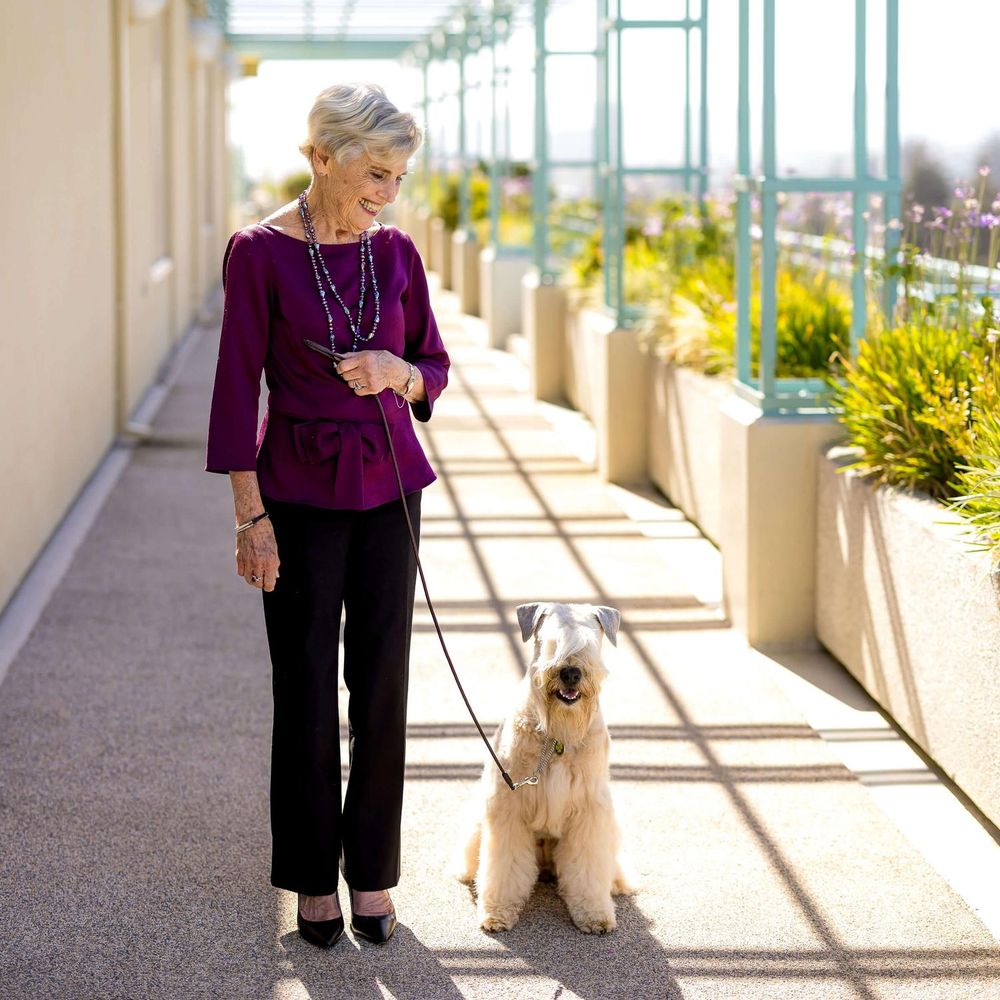 Activities you'll love
Resident committees

You can pitch in on one of our many committees, such as library, book group, or bridge committee.

Fitness opportunities

You'll have many opportunities to stay active, with personal training in the gym to yoga to movement classes.

Continued learning

Our residents enjoy expanding their minds with a variety of lecture series, with guests such as Stanford professors.
Ready to learn about our active social life?
We'd love to tell you more about the exciting social life waiting for you in our community. Fill out the form and we will be in touch as soon as possible.