LifeCare Program
We are pleased to offer residents the opportunity to plan ahead—for their home, their health, and their finances.
Planning for the future
LifeCare provides the security of maintenance-free living complemented by the gracious amenities and programs at The Fairfax, access to on-site medical services and the ability to transition between care levels. It's a residency plan in Continuing Care Retirement Communities (CCRCs) for medically qualified residents who want the freedom of independent living with easy access to assisted living, memory care, long-term nursing, and healthcare amenities—without large out-of-pocket expenses.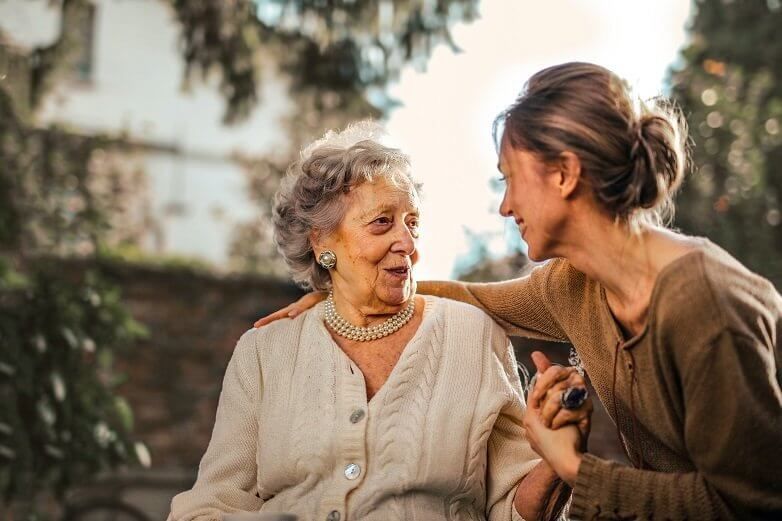 What are the benefits of LifeCare by The Fairfax?
The Fairfax already offers retirement living with a focus on a vibrant, independent lifestyle. And because care needs evolve over time, we also provide a continuum of services, including assisted living, short-term rehabilitation, memory care, and long-term nursing.
Residents who qualify for the LifeCare program have the opportunity to save on their long-term care needs (assisted living, memory care, and long-term nursing), based on the letter plan they locked in when they signed their residency agreement for independent living.
Up to a 30 day stay, every 90-day period in The Fairfax's skilled nursing and/or assisted living neighborhoods, for times when additional care services are needed for a temporary time at no additional cost.*
Residents may take advantage of U.S. tax benefits that allow a portion of their monthly fees to be written off as a health deduction; during the first year of residence, a portion of any non-refundable initial entry fee may also be eligible as a tax benefit.*
How do I qualify for LifeCare at The Fairfax?
Qualifying for LifeCare at The Fairfax is simple!
You'll need to provide two years of medical documentation as well as a pre-residency medical history with an examination form filled out by your physician. The Fairfax's care team will then complete a medical assessment.
Once we determine you're qualified, you will choose your entry-fee options and desired cottage or apartment style.
That's it!
How do I take advantage of for LifeCare by The Fairfax?
If you're exploring your retirement living options, we'd love to speak with you in greater detail about LifeCare by The Fairfax. Call us at 703-799-1200 or simply stop by and speak with one of our team members to learn more.
Eligibility for LifeCare by The Fairfax is determined by medical documentation, personal interview and assessment by our medical director. The Fairfax entrance fee is paid whether or not you are accepted into the LifeCare program and is only available for assisted living and long-term nursing. Please see a community representative for full program information.
*The Fairfax does not provide tax advice or assistance. Please contact your personal tax advisor to discuss the tax benefits of this program. Meals are an additional $10 per day for AL and SN neighborhoods.
Want to learn more about LifeCare?
We would be happy to tell you more about our LifeCare program. Fill out the form and we will be in touch within 24 hours to schedule your visit.