LifeCare Program: Planning for the Future
As a Continuing Care Retirement Community (CCRC), we are pleased to offer residents the opportunity to plan ahead—for their home, their health, and their finances while they enjoy a vibrant and hassle-free lifestyle.
Find Stability and Peace of Mind
While it's hard to foresee your future healthcare needs, our LifeCare plan can help you gain some predictability—both with your care and finances.
LifeCare offers you an unlimited amount of additional care at nearly the same monthly fee you would pay if you had remained in your apartment—saving you money and allowing you to live carefree knowing your future medical costs won't cause a major change in your finances down the road.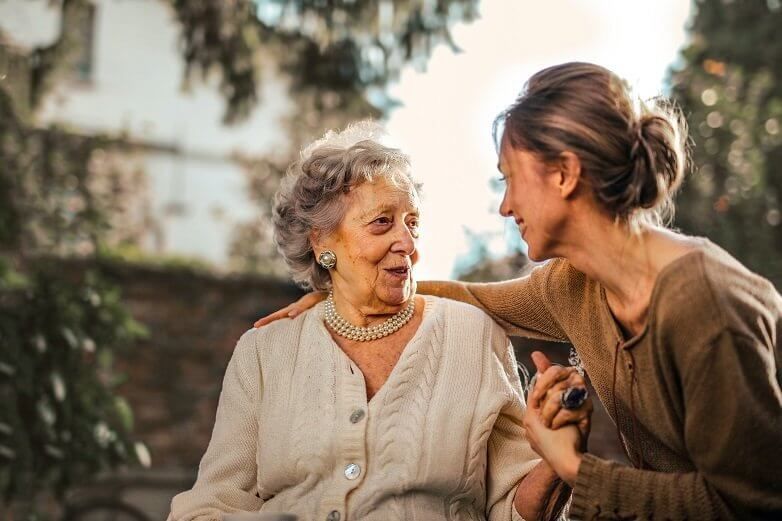 What are the benefits of LifeCare by The Fairfax?
The Fairfax already offers retirement living with a focus on a vibrant, independent lifestyle. And because care needs evolve over time, we also provide a continuum of services, including assisted living, short-term rehabilitation, memory care, and long-term nursing.
Residents who qualify for the LifeCare program have the opportunity to save on their long-term care needs (assisted living, memory care, and long-term nursing), based on the plan they locked in when they signed their residency agreement for independent living. We offer Type A and Modified Type A LifeCare.
Up to a 30 day stay, every 90-day period in The Fairfax's skilled nursing and/or assisted living neighborhoods, for times when additional care services are needed for a temporary time at no additional cost.*
Residents may take advantage of U.S. tax benefits that allow a portion of their monthly fees and non-refundable entry fee to be written off as a health deduction.*
How does LifeCare work financially?
LifeCare at The Fairfax consists of two components: an entrance fee and a monthly fee. In all three available plans, residents can receive 30 free healthcare days in a 90-day period.
90% refundable entrance fee: Your monthly care fee may vary, but it will always be less than market value.
50% refundable entrance fee: Your monthly care fee may vary, but it will always be less than market value.
0% refundable entrance fee: Your care needs are included as part of your Independent Living monthly fee and will be a stable rate.
The monthly fee includes a variety of services, including:
One meal per day
Property taxes, electricity, water, and sewer bills
Weekly housekeeping, including light cleaning services
Maintenance of building and appliances in residences
Groundskeeping and landscaping
Scheduled transportation to Fort Belvoir and other locations in the surrounding area to include scheduled doctor's appointments within a ten mile radius
Emergency call system in each living unit
Security personnel on premises daily
Eligibility for LifeCare by The Fairfax is determined by medical documentation, personal interview, and assessment by our medical director. The Fairfax entrance fee is paid whether or not you are accepted into the LifeCare program and is only available for personal care and long-term nursing. Please see a community representative for full program information.
*The Fairfax does not provide tax advice or assistance. Please contact your personal tax advisor to discuss the tax benefits of this program. Meals are an additional $10 per day for personal care and skilled nursing neighborhoods.
Want to learn more about LifeCare?
We would be happy to tell you more about our LifeCare program. Fill out the form and we will be in touch within 24 hours to schedule your visit.
Room rates start at $3,742/month.*