Our Culture at Sunrise
At Sunrise, our nurturing spirit applies to both our residents and team members. Working with us means joining a caring team where everyone feels like family.

Serving Hearts

Since the first Sunrise community opened in 1981, team members have served our residents through Sunrise's Principles of Service: encouraging independence, enabling freedom of choice, preserving dignity, celebrating individuality, nurturing the spirit, and involving family and friends. All Sunrise team members are trained and empowered to provide services and care in a manner that supports these principles—as part of an organization dedicated to their health and safety.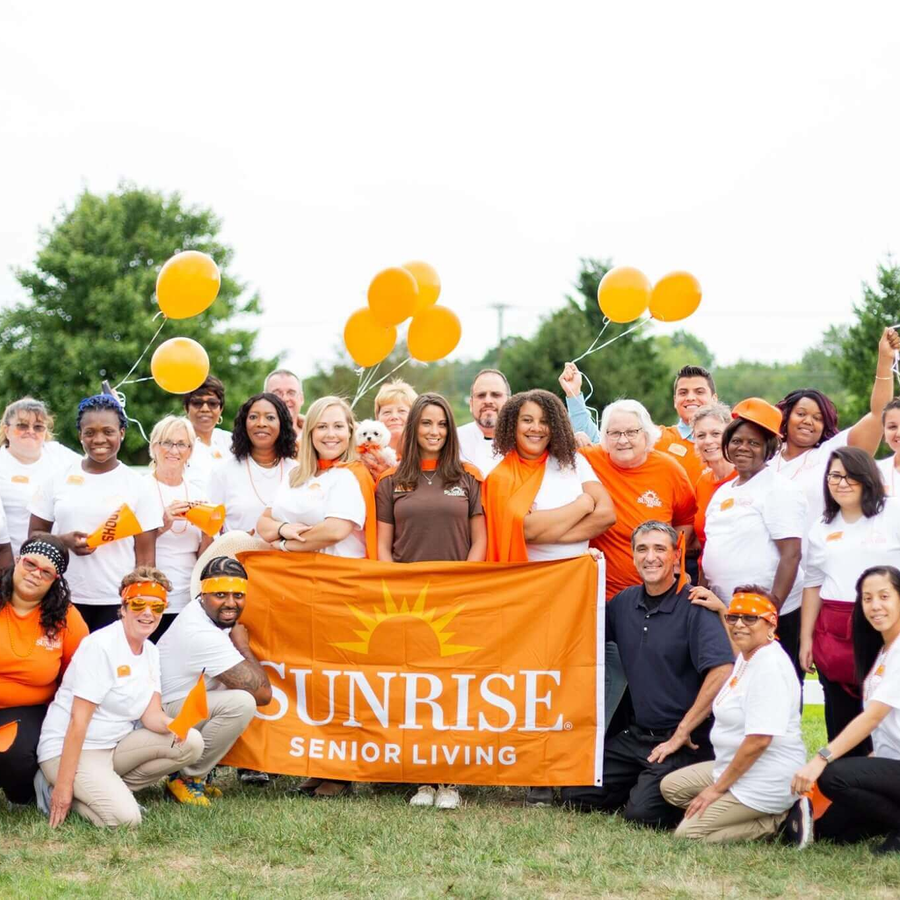 Our Promise to You
Here's what to expect from your career at Sunrise.

Make a Difference Every Day

No matter your role at Sunrise, you will play a big part in helping us champion quality of life for all seniors. With your contributions, our residents will receive the kind of quality, personalized care they need and deserve.

Enjoy a Uniquely Supportive Community

At Sunrise, "community" means extending the care-focused, warm environment we create for our residents to our team members. We invest in your health and well-being with a variety of benefits and rewards so you can live your best.

Ignite Your Potential

We believe potential has no limits and that our team members are our greatest assets. Sunrise is a place where you can grow both personally and professionally thanks to our promote-from-within culture and robust training.
The Second Paycheck
At Sunrise, we talk about receiving a second paycheck—finding fulfillment through making a difference for residents each day and opportunities for development as a professional.
Sunrise is unique. Where I not only get to contribute to humanity by taking care of seniors, but it's a place to call home. There's inclusion which is a choice our leaders made many many years ago that's enforced by a culture purposely created. I can't think of anywhere better to work. Nowhere.