Sunrise CareConnect: Driving Personalized Care
Sunrise CareConnect is an electronic health record system that helps us provide a deep level of individualized and attentive care
Person-Centered Care Coordination
We're dedicated to providing a personalized experience for our residents. One way we deliver tailored care and services is by using Sunrise CareConnect. This sophisticated and secure tool supports resident care, patient care coordination, and family communication by providing a holistic picture of residents' health and care delivery. Thanks to CareConnect, you can expect individualized and consistent care delivered by each Sunrise team member.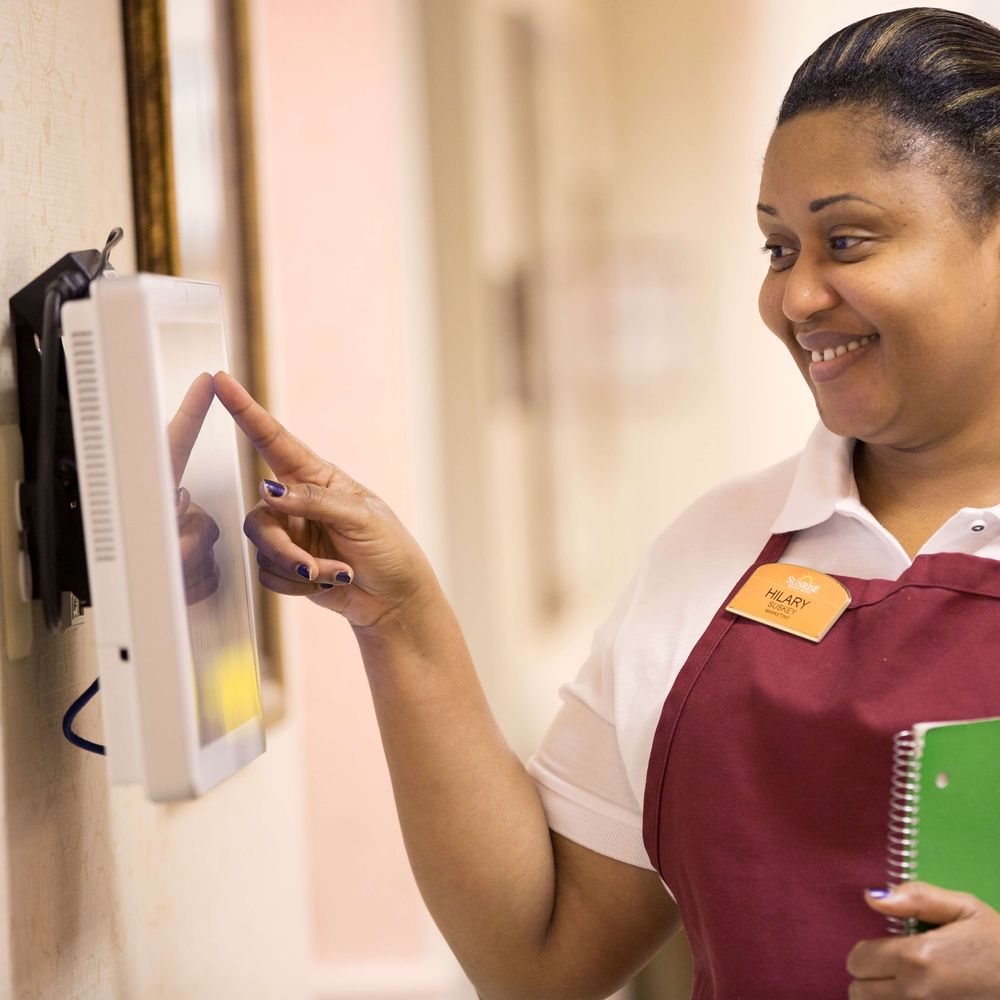 How You Benefit from Sunrise CareConnect
Highly personalized care

Because Sunrise CareConnect provides a holistic picture of residents' health and care, you'll receive consistent and tailored care—no matter which Sunrise team member or healthcare professional is providing it.

Comprehensive family updates

Keeping families up to date about their loved one is a priority. Thanks to Sunrise CareConnect, all resident care is documented, allowing Care Managers to provide updates on resident's care delivery, medications, and activities of daily living to families.

Diligent medication management

Sunrise CareConnect allows pharmacists and healthcare professionals to view all medications on one screen—helping them recognize potential interactions or side effects even faster.

Thorough care coordination

From diagnoses to dietary needs, Sunrise CareConnect allows caregivers, healthcare professionals, and pharmacists to access and document nearly every facet of a your care needs—allowing for greater collaboration and individualized care.