Making Days Meaningful
Your loved one living with Alzheimer's or another form of dementia or memory loss can find good friends and a uniquely warm and engaging home in a Sunrise memory care community.

Compassionate Alzheimer's and Dementia Care
From the moment you walk into our memory care neighborhoods, you know that you've arrived somewhere special—a place where caregivers are more like family. We have two levels of memory care available:
Terrace Club
and
Reminiscence
. Our Terrace Club Neighborhoods are ideal for those experiencing early to moderate memory loss, while our Reminiscence Neighborhoods are tailored to those living with more advanced Alzheimer's or other forms of dementia.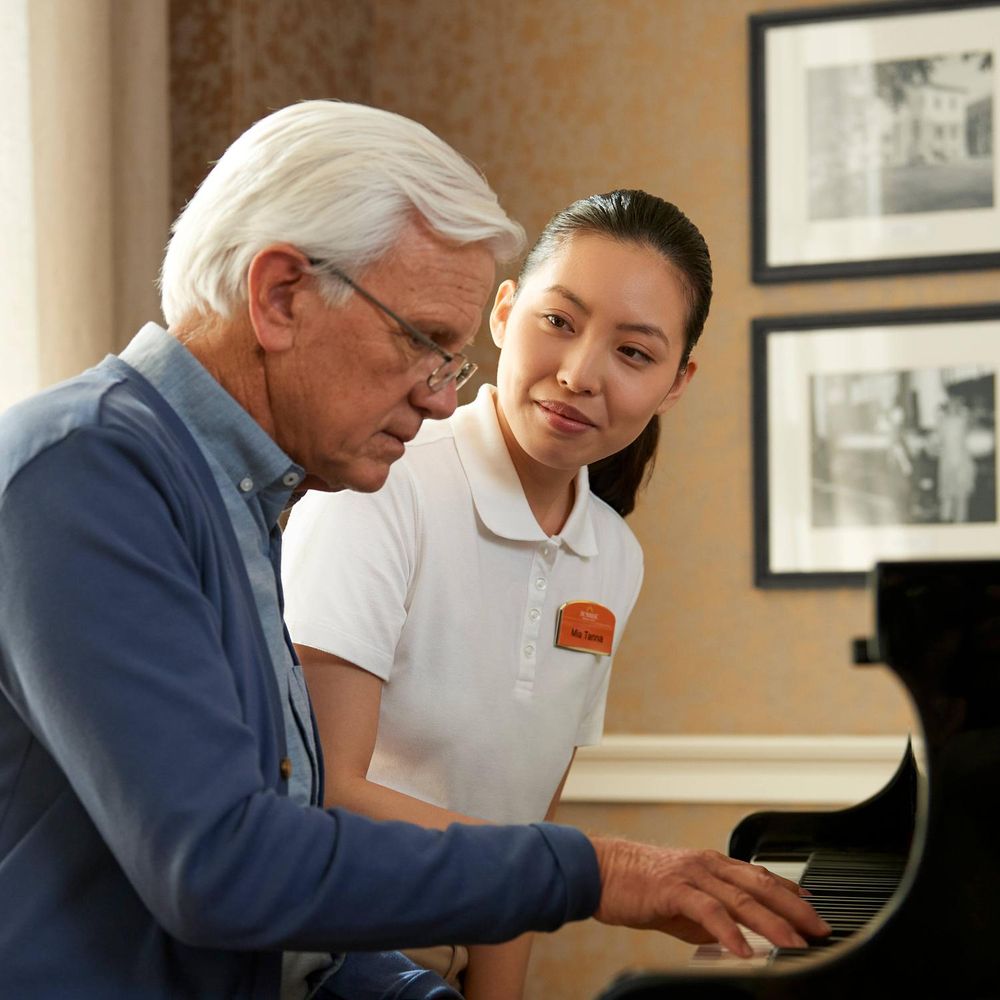 Expertise You Can Count On
Rooted in the latest research, our personalized memory care services leverage proven techniques to help keep residents engaged and happy. As an Authorized Validation Organization, we practice the Validation method, which uses empathy and communication to help reduce stress and increase happiness.
Our Orientation Training is recognized by the Alzheimer's Association* for incorporating evidence-based Dementia Care Practice Recommendations. In addition, many of our team members are certified in the Alzheimer's Association's essentiALZ® training program, further showcasing their knowledge of person-centered care practices.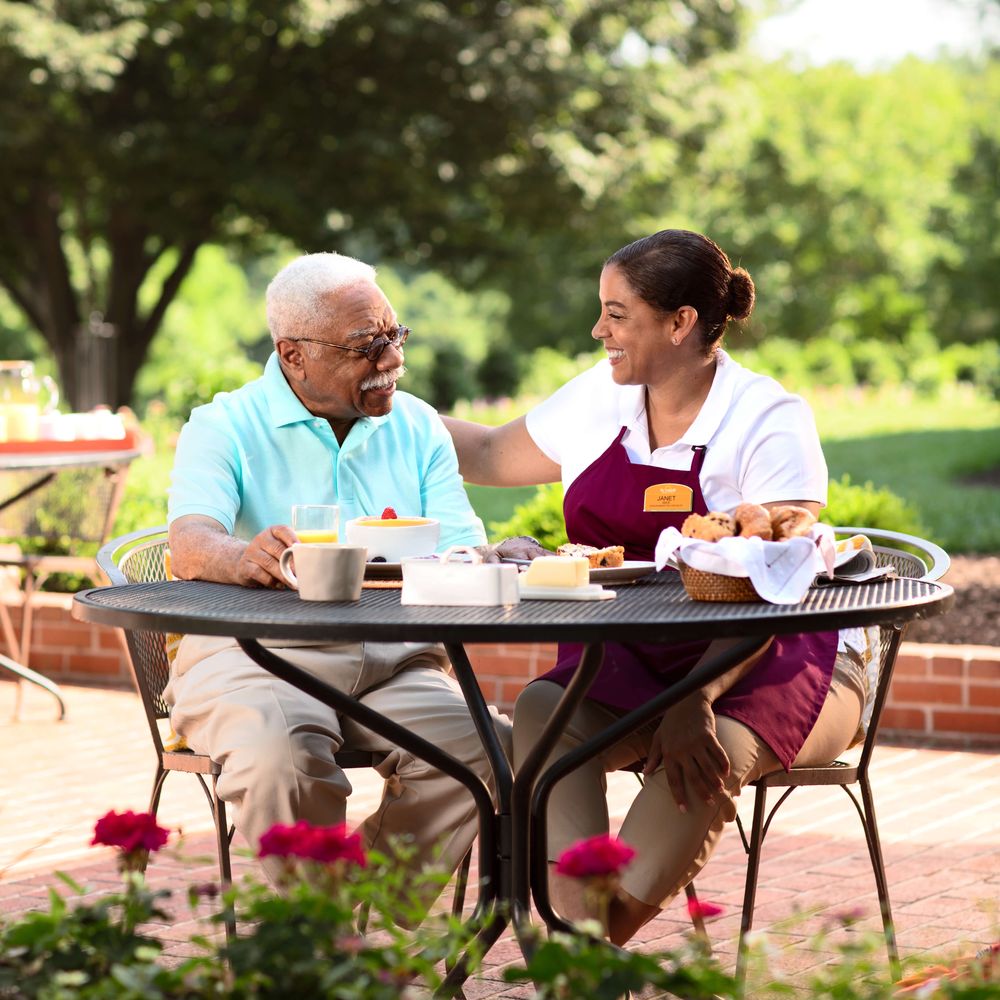 I was grateful for the good care my mother got, but especially surprised at some of the positive changes once she was in memory care … being out of her room and eating and talking with others. On my last two visits I actually heard her laugh at something I said. I also particularly appreciate the support and understanding I received from the staff. Thank you all for all that you did.

Helping Residents Live With Purpose
Thoughtful programming

Through our

Sunrise Live With Purpose™ programming

, residents engage in activities that bring them purpose and joy. From music to gardening to art, our signature programs encourage residents to find meaning in each day.

Intimate settings

Memory care residents benefit from 1:1 and small-group programming that speaks to their unique interests and passions. They especially enjoy connecting with each other in a close-knit environment.


Dedicated team members

Using their deep knowledge of each resident, our life enrichment managers make sure each resident engages with activities that speak to their past experiences, who they are today, and what makes them special.

Find a Memory Care Community Near You
Sunrise memory care communities provide a variety of services to help residents thrive.
"They can tell when my dad's not feeling well or he needs special attention, they just know. Just knowing that my dad is in their hands gives me peace of mind."

A Thoughtful Dining Experience
Your loved one will enjoy familiar, pleasant, and dignified meals. Our dining rooms are warm and inviting with fresh flowers, linens, and soft music. By using yellow Fiestaware china and contrasting table linens, we help residents eat more independently. Residents are presented menu choices visually, allowed time to make their selection, and given their chosen items quickly. For those on a texture-modified diet, our in-house chefs craft visually appealing and flavorful meals to help improve intake.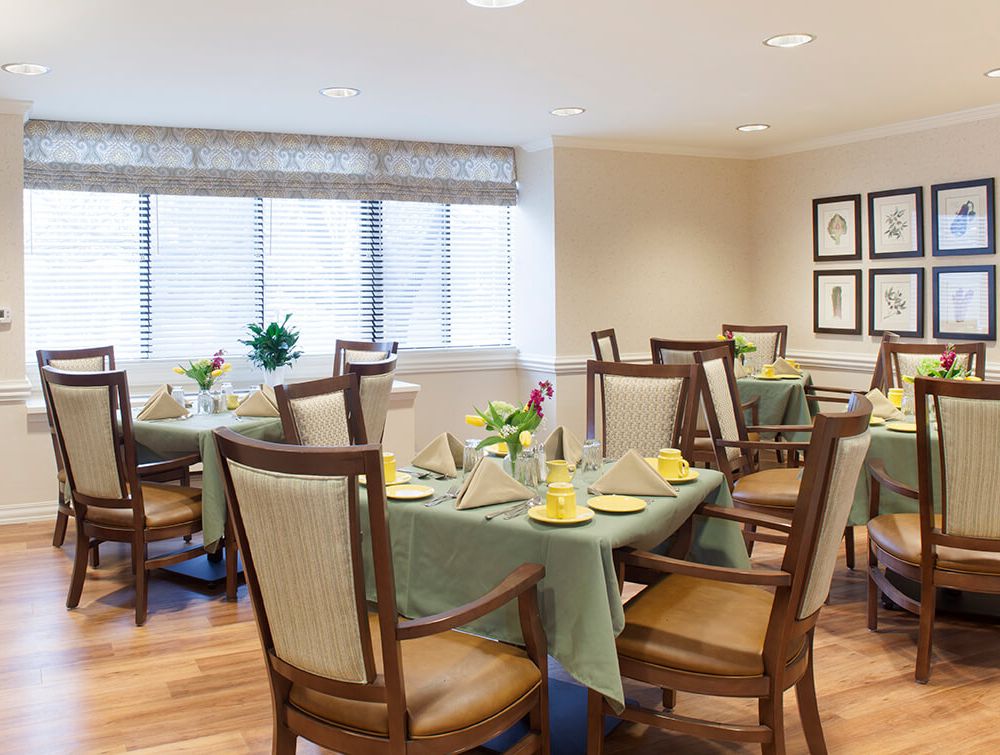 Find a Memory Care Community Near You
If you'd like to learn more about our memory care services at a Sunrise community near you, just fill out the form and one of our senior living experts will be in touch within 24 hours.
*The Alzheimer's Association statement of recognition is not an endorsement of the professional training or evaluation of the care provided by the facility.