We Love Pets at Sunrise
Animals are a beloved part of the Sunrise family, including residents' cats and dogs and our community pets.
It Wouldn't Be Home Without a Furry Friend
Nothing beats getting cozy with a cat in your lap or being greeted by a loyal dog every morning. Our resident pets live in the community full-time and are just waiting for you to love them. Many of our communities are home to senior pets who we've adopted from local animal shelters, and we're proud to partner with local organizations to find our furry friends forever homes. Of course, you're also welcome to bring your own pet when you move in.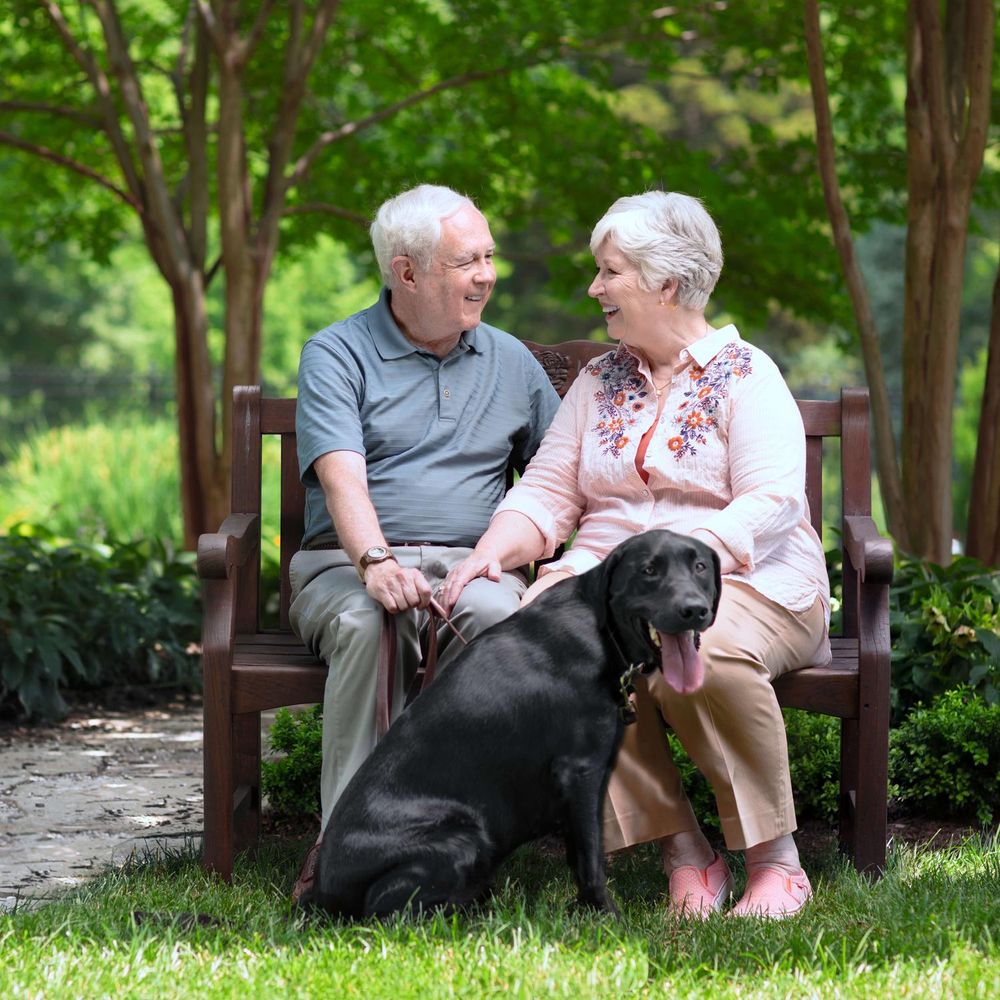 Wondering about pets at Sunrise? Get in touch.
If you'd like to learn more about pets at a community near you, fill out the form and one of our senior living experts will reach out within 24 hours.
The Many Benefits of Pets
Pets make us feel good

Talking to or cuddling with a pet has been shown to ease chronic pain from arthritis and migraines and increase brain activity, which helps ward off or lessen the effects of depression.

Pets foster social connections

Pets protect against isolation and provide older adults with more opportunities for friendly interaction. It's fun to chat about a pet's endearing habits and appearance.

Pets help our hearts

According to the Centers for Disease Control and Prevention, pet companionship can also help lower cholesterol and triglyceride levels, and encourage healthier heart rates.
Find Pet-Friendly Senior Living Near You
Discover the joy of having pets at a nearby Sunrise community.
The fact that there are house pets is so inviting—we are a family of animal lovers and that alone says home to us!