Make the Most of Each Day
You can live life to the fullest in a vibrant community as you receive personalized support and services from our attentive and highly trained team members.
What Would You Like to Do?
In a Sunrise assisted living* neighborhood, you can expect days tailored to your passions and preferences. Because we handle your household chores and provide support if and when you need it, you're free to spend your time as you wish. From activities like fitness and art classes to afternoon socials and tea or lunch with friends, you have a world of options within your reach. If there's something you like that we don't already offer, we'll happily add it!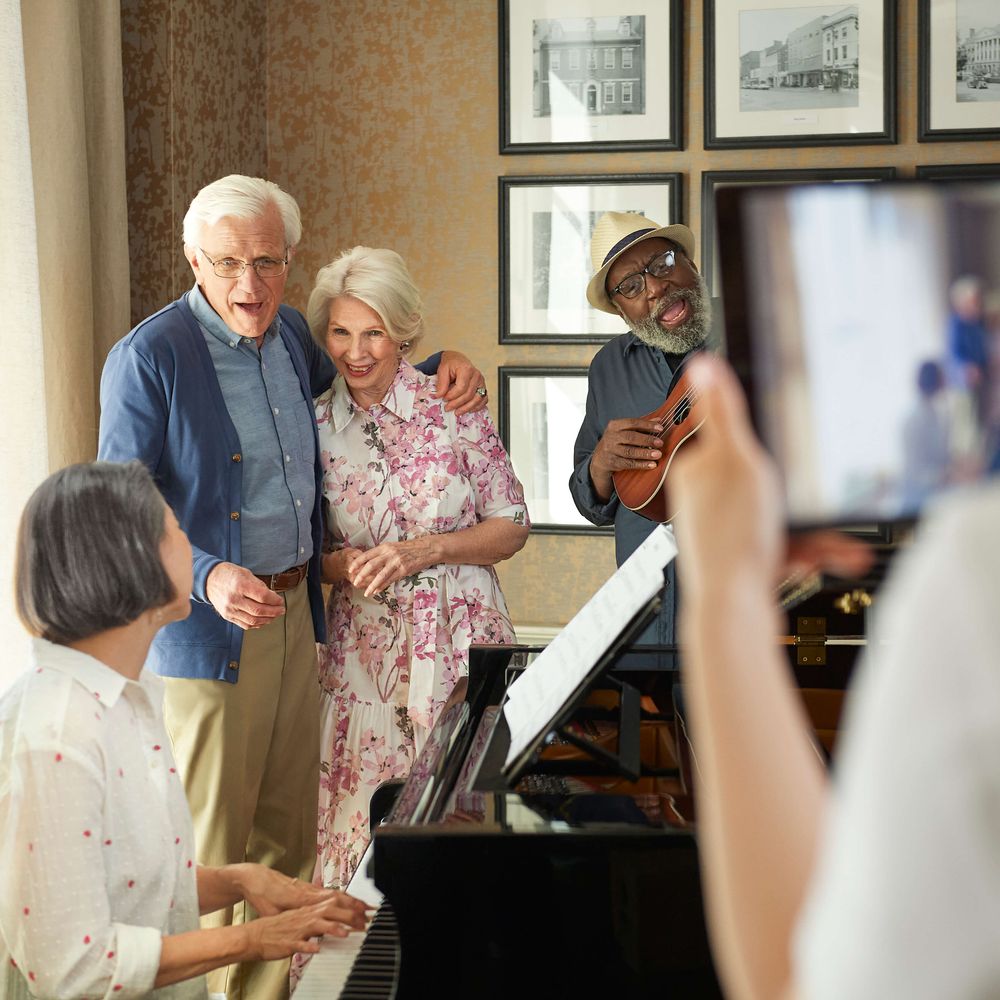 Helpful Services Tailored to Your Needs
Our compassionate team members take the time to get to know your abilities and needs so you can live as independently as possible. We will work with you to create an individualized Service Plan (SP) to guide your personalized services. Your SP will also capture your unique preferences so we can make sure your desires are met, from delivering your morning newspaper to bringing you a glass of wine after dinner. And should you need support with dressing, bathing, grooming, or medication management, your care team is always on hand to help—as little or as much as you need.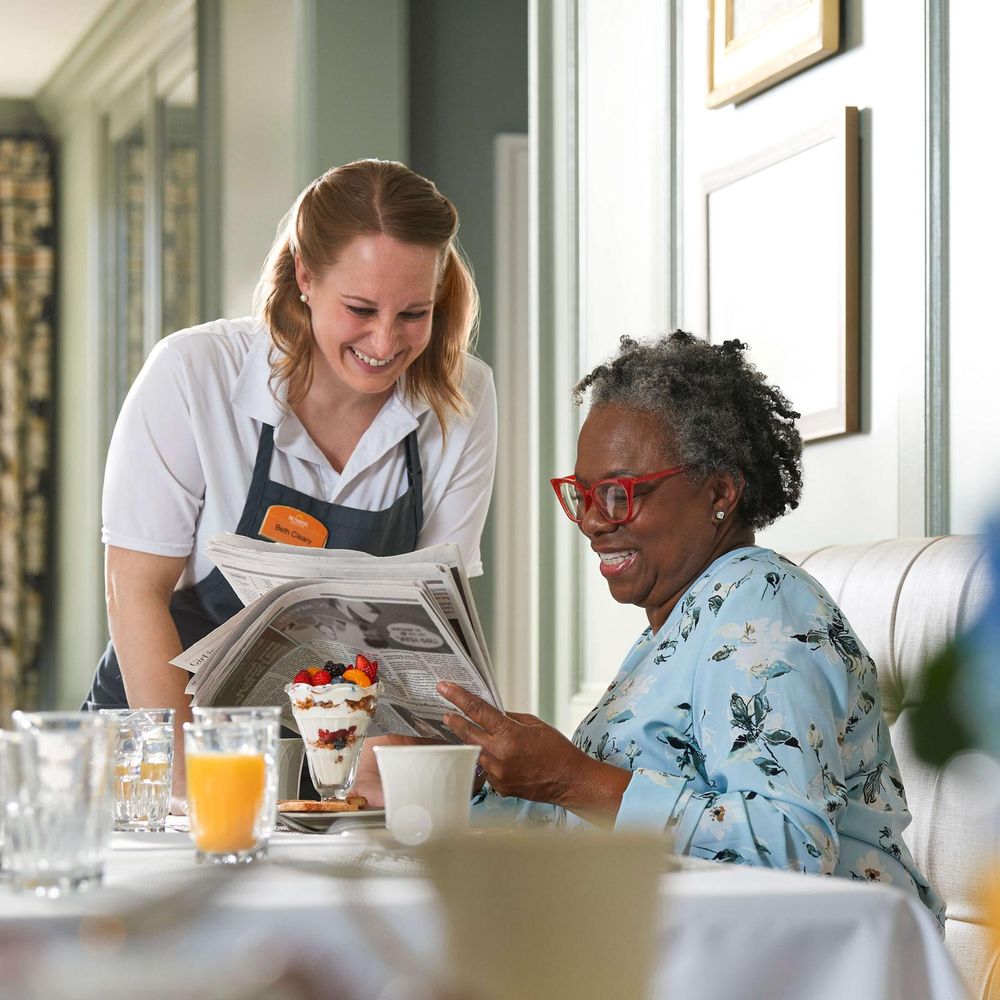 Find an Assisted Living Community Near You
At a Sunrise assisted living community, you will receive the finest care and enjoy a vibrant lifestyle.
Ever since my mother moved into Sunrise of Bethesda, she has blossomed. We can't believe how much happier, relaxed, and at ease she is! Our family is truly amazed at her transformation. The staff at this location are stellar—truly. Everyone, no matter their role, is professional, courteous, patient, and kind. We are so blessed and grateful!

Suite choICES

You can choose from a wide range of floor plans to suit your life, including companion living with a partner or good friend. Make your new home truly yours with your favorite furniture and décor.

Reliable Support

Your care is our priority. We have trained team members available 24 hours a day to help ensure your needs are met. You'll also benefit from monthly wellness visits by a licensed, on-staff nurse.

Household chores

We're happy to offer a maintenance-free lifestyle. When things like laundry, housekeeping, and trash removal are done for you, it's easy to make the most of each day.
Find a Sunrise Community Near You
Ready to learn more about a Sunrise community in your area? Fill out the form and one of our senior living experts will be in touch within 24 hours to start the conversation.
*Assisted living is known as personal care in Pennsylvania and Kentucky.