The Validation Method
As an Authorized Validation Organization, we practice the Validation method, which is a way of communicating and meeting our residents in their own reality.

An Empathetic Approach
Individuals living with Alzheimer's or other forms of dementia may struggle to express how they're feeling and what they need or want. Our
memory care
team members respond with empathy and use basic Validation techniques, such as rephrasing to let the resident know they are heard and understood, asking open questions, and matching the emotion the resident is expressing. The goal is to make an emotional connection and validate what a resident is experiencing. This approach helps restore their sense of self-worth, reduce anxiety, enhance dignity, and increase overall well-being.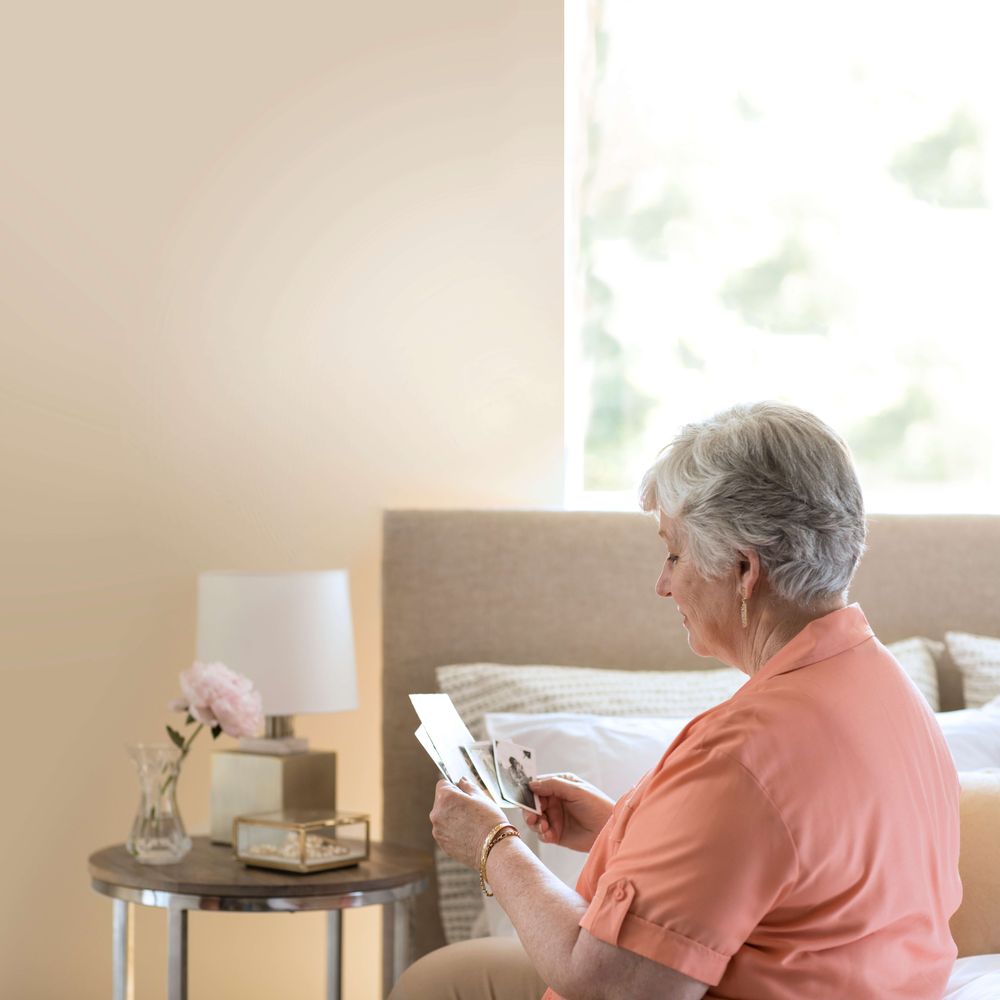 Meeting Residents Where They Are
No matter what our residents are experiencing at any given time, we take great care to help them feel understood and loved.
Making a connection

While our residents may be seeing or feeling something we can't, we can still relate to the heart of their emotion and react with empathy, compassion, and a personal touch.

Digging deep

By asking open-ended questions with a tone and expression that match the resident's, we're able to both validate their feelings and discover how we can help in that moment.


Personalizing our response

Because we know each resident so well, we're able to tailor our actions to each person, such as showing them a treasured photo or placing the community cat in their lap.

Looking for compassionate memory care?
If you'd like to learn more about a Sunrise memory care community near you, just fill out the form and one of our experts will be in touch within 24 hours.