Sunrise of Roseville
Situated in the heart of Roseville, our community helps you experience a highly personalized lifestyle—from the cuisine you choose to which hobbies and programs you engage with.
PRICING
Room rates start at $3,314 /month.*
Welcome to Sunrise of Roseville
At Sunrise of Roseville, we celebrate living each day to the fullest. Our team of serving hearts enjoys building rich relationships and personalizing our approach to care. We prioritize your independence and provide the services and amenities that will support you in that goal. At every level of care, you will enjoy the friendly companionship and one-on-one attention from our highly trained team of designated care managers. We've designed our pet-friendly community with your needs in mind—in style, comfort, and safety—and we focus on the details so you don't have to.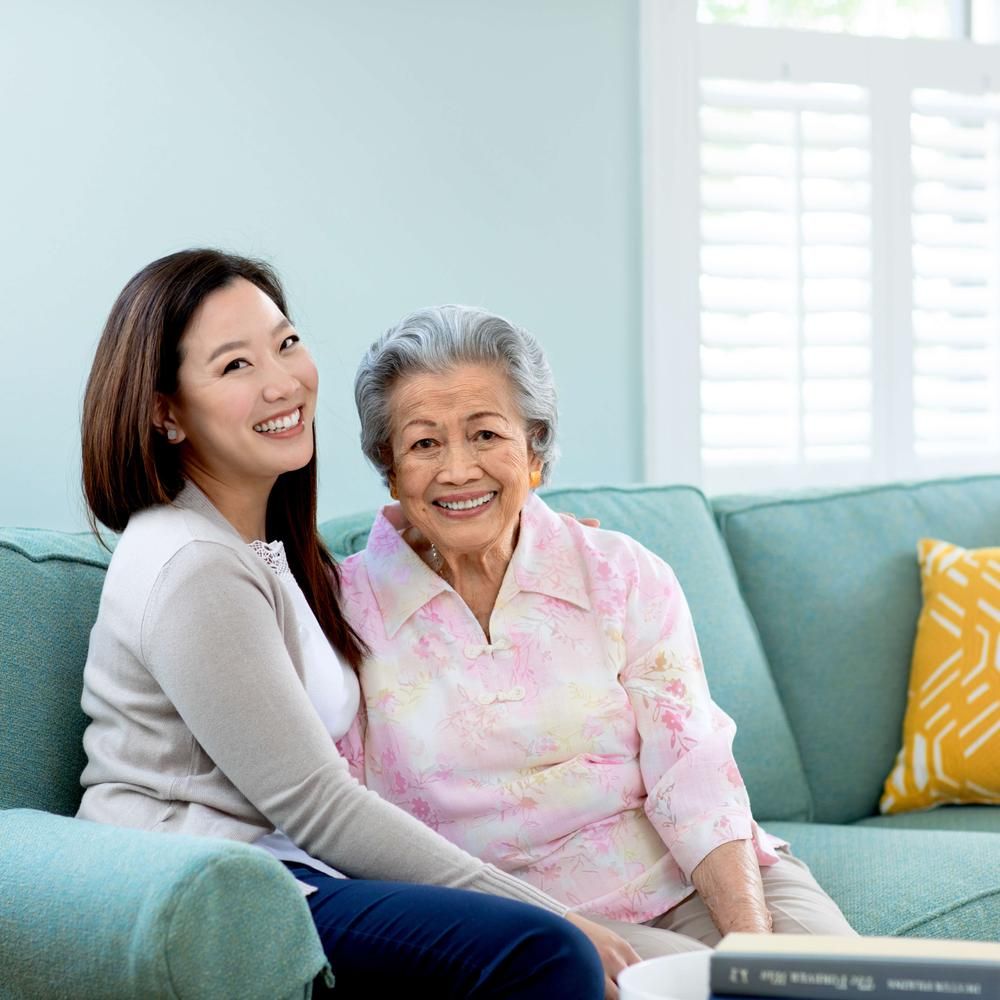 COMMUNITY HIGHLIGHTS
A Beautiful and Engaging Community
From our beautifully appointed common areas to our community pets and fresh flowers, our residents love calling our community home
Surrounded by walking paths that lead into our enclosed courtyard, outdoor gazebo, and nearby park
Residents enjoy a beauty salon, bistro, four-season porch, library, family rooms, and concierge services
Private bathrooms and showers in each room with access to a bathtique with a step-in tub and hydro jets
Residents enjoy on-site services from experts in physical, occupational, and speech therapy
Access to 24-hour care, visiting physicians, podiatry, two-person transfer assistance, and medication management
Award-winning community, recognized with a Bronze National Quality Award by AHCA/NCAL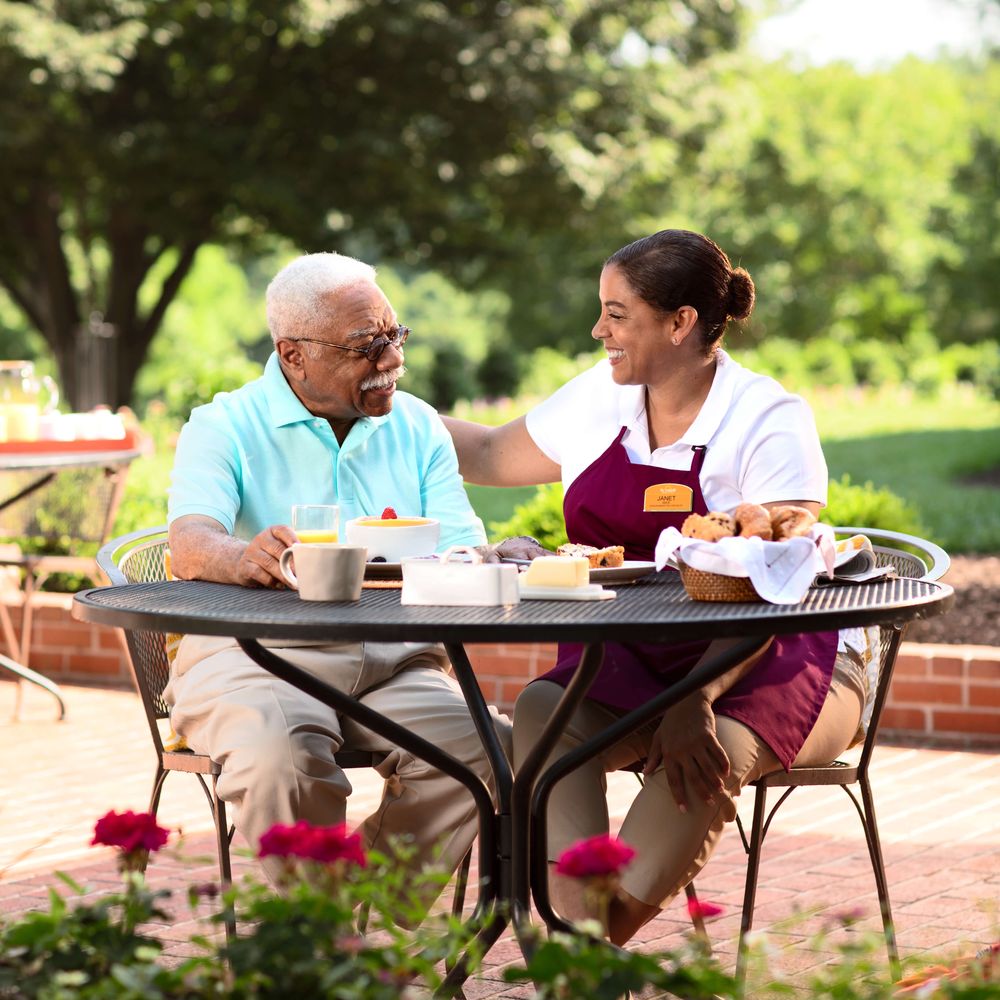 LOCATION HIGHLIGHTS
A Convenient and Beautiful Setting
Located in Roseville, MN, just minutes from both the Minneapolis and St. Paul downtown areas
Situated in the heart of Roseville, at the intersection of Snelling Ave and County Road C
Just five minutes from Lunds & Byerly's premium grocery store, the Rosedale Mall, AMC Theatre, Roseville Bingo Hall, and many local restaurants
A nearby park provides a fun playground for your youngest family members to enjoy
Medical support provided by HealthPartners and Twin Cities physicians with access to North Memorial Hospital, Regions, Fairview, United, Abbott Northwestern, St. John's, and Unity Hospital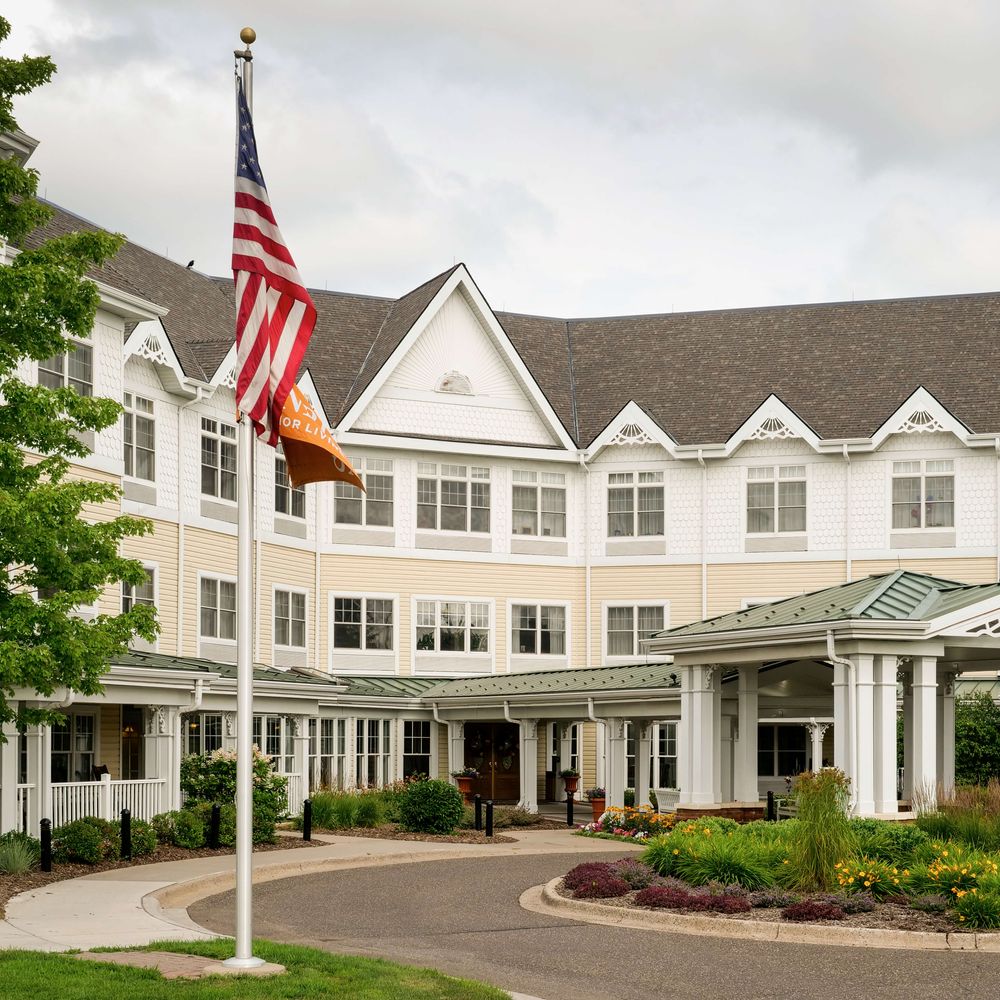 Life Tailored to You
We get to know you—your preferences, your strengths, your needs—so we can focus on your individual well-being. Explore our neighborhoods to see which one might be best for you.
Life Tailored to You
We get to know you—your preferences, your strengths, your needs—so we can focus on your individual well-being. Explore our neighborhoods to see which one might be best for you.
Our Personalized Pricing Model
There are many factors to consider when choosing a senior living community, and we know cost is an important one. Every aspect of our care and services is highly personalized to best fit the needs and preferences of our residents, which is reflected in our pricing.

Contact our team to learn more
SUITE TYPE

We offer a variety of floor plan options, allowing you to choose just the right amount of space that fits your needs and lifestyle.

CARE LEVEL

Before you move in, one of our nurses will meet with you to determine your unique healthcare needs. From there, we will select the appropriate care level for you to ensure your care and services are personalized to you. Your care level price is added to your chosen suite cost.

ADDITIONAL SERVICES

Some services, including medication management, are priced separately from your care level. Depending on your needs, some additional service fees may apply.
Contact our team to learn more
*Room rates include select services such as fresh cuisine, daily programs, housekeeping, and trash removal; services included in room rates may vary by individual community. Rates are subject to room availability. Excludes care rates unless otherwise stated. Care services are offered separately based upon a care assessment and are charged in addition to the cost of your chosen room. Other restrictions may apply. Contact a Sunrise Senior Living community for more details.
How can we help you today?
Select from the options below to learn more about our community and how we can meet your needs.
Get in Touch
If you're interested in learning more about our community, we'd love to hear from you. Just fill out the form and one of our senior living experts will be in touch within 24 hours.
Room rates start at $3,314 /month.*