Mission, Vision & Values
Every Sunrise team member follows core values and principles of service, including respect, trust, stewardship, accountability, joy in service, and excellence.
Our Mission & Vision
Our Mission:
Paul and Terry Klaassen founded Sunrise in 1981 based on a clear mission: to champion quality of life for all seniors. The mission endures to this day.


Our Vision:
We listened to team members, residents, and family members to help craft our new vision: to create the preferred lifestyle for enjoying longer, healthier, happier lives.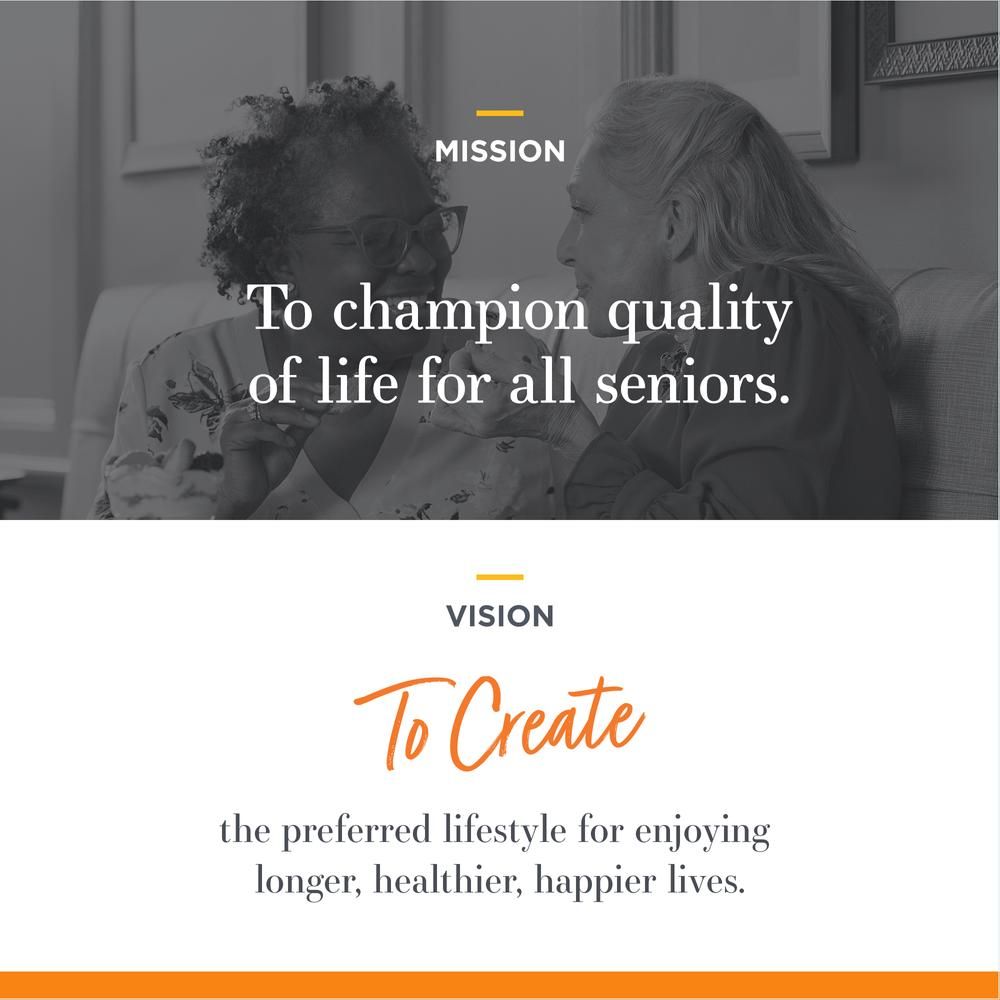 Our Core Values
Championing quality of life for all seniors—it's our mission and a responsibility that every Sunrise team member takes seriously. To deliver the highest level of care, our compassionate team members complete comprehensive training focused on the holistic well-being of our residents.
Every Sunrise team member is guided by our core values:
Passion
Joy in Service
Stewardship
Respect
Trust
Accountability
Excellence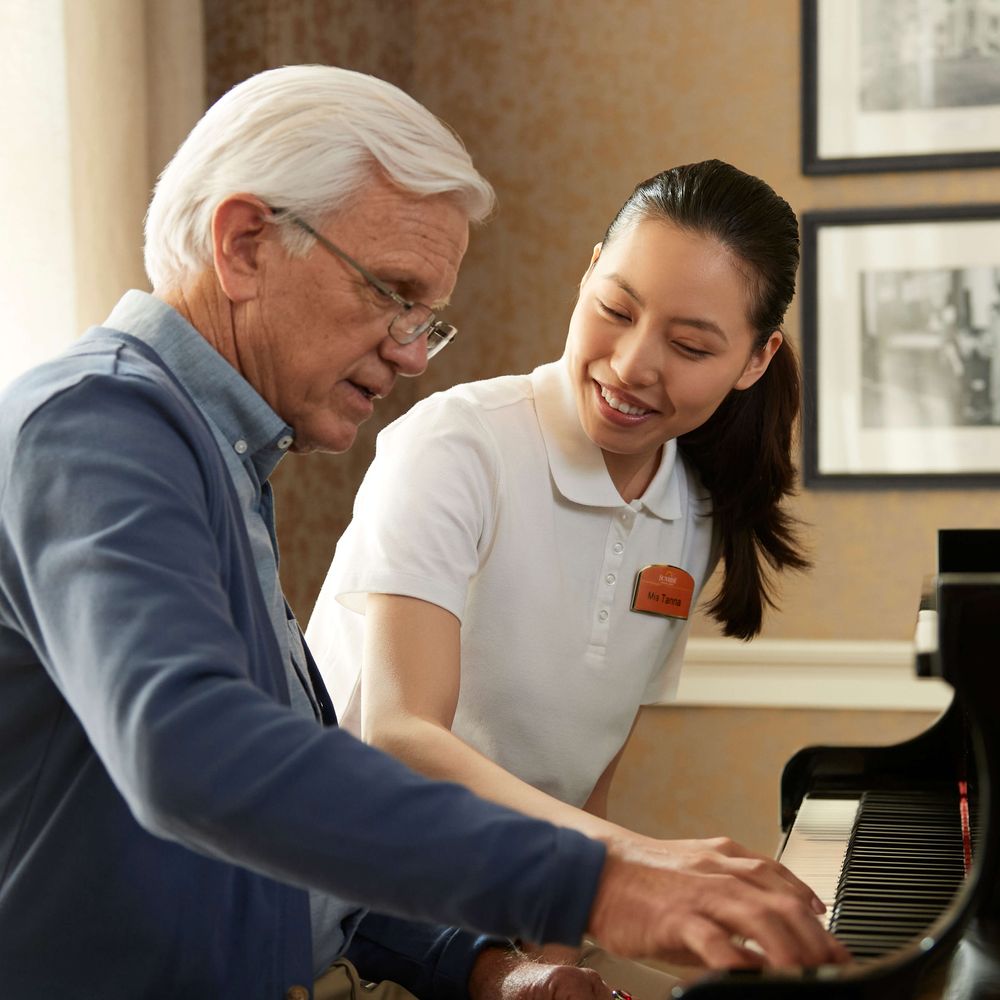 Our Principles of Service
Preserving Dignity
Every Sunrise resident receives the respect they deserve.

Nurturing the Spirit
We care for the whole person: mind, body, and spirit.

Celebrating Individuality
Every Sunrise resident has a life story that we want to hear and understand.

Enabling Freedom of Choice
At Sunrise, options are a way of life.
Encouraging Independence
We promote self-reliance in whatever ways are possible and comfortable for you.

Involving Family and Friends
Communication with your family is a top priority, and your family and friends are always welcome at our community at any time, day or night.