Promoting Your Comfort and Safety
Every aspect of our communities is designed to create an engaging, safe, and comfortable environment.
Let's Start a Conversation
If you'd like to learn more about our community design and commitment to safety, just fill out the form and one of our senior living experts will be in touch as soon as possible.
Thoughtful Community Design
Our communities are designed with love, care, and purpose. From the signature rockers on our front porch to the grand foyer staircase and local art that lines our hallways, we work to make sure you enjoy a home infused with warmth and vibrancy. Our welcoming atmosphere greets you as soon as you walk through the doors. Friendly team members and residents say hello as they pass by our concierge on their way to lounge in the parlor or to grab a snack in the bistro. Down to every last detail, each room has been thoughtfully designed to enrich your experience.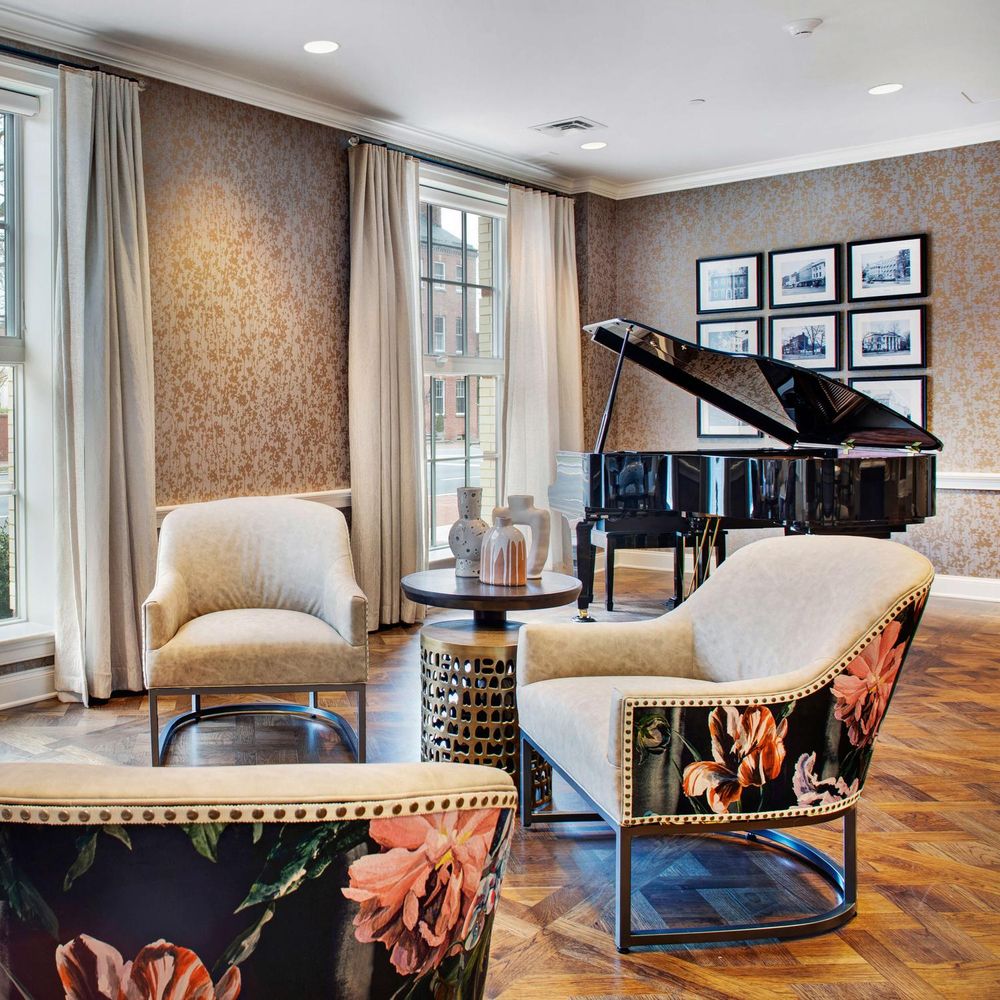 Make Your Space Your Own
When you move into a Sunrise community, it's your new home—and it should feel that way. We encourage you to personalize your living space to be uniquely you, which includes a personalized shadow box outside your door that showcases your proudest accomplishments, and interests. There's so much to think about—color schemes, storage, decorations, safety features, furniture, and more. If you're wondering how to make the most of your suite, take advantage of our design advice.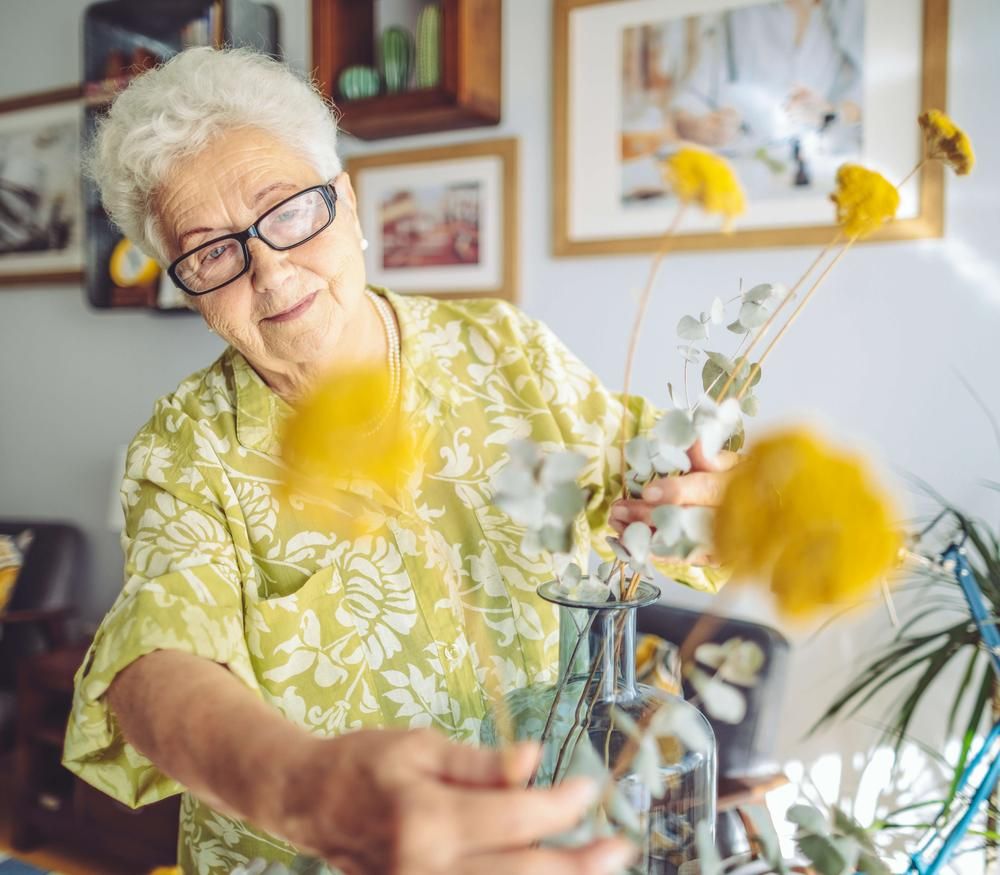 Beautiful-Yet-Purposeful Spaces
Bistros

Located front and center, our bistros are active and social places to attend happy hours, play games, grab a snack or beverage, and chat with friends.

Outdoor Areas

Surrounded by well-manicured landscaping, our outdoor courtyards, patios, and walking paths are the perfect place to walk, relax, and take in nature.

Event Rooms

Our program and event spaces are designed for socializing, art, baking, and so much more. We also have media rooms where you can gather for movie nights.
You use the term "community" and that is a beautiful and engaging term.
"My mom and the family called Sunrise mom's home. Mom was so comfortable at Sunrise and the staff became like family members, too. Everything at Sunrise was done to make the residents feel welcome, comfortable, and at home. I couldn't see mom living anywhere else. She was truly happy and received the best of care from kind, caring, and knowledgeable staff members."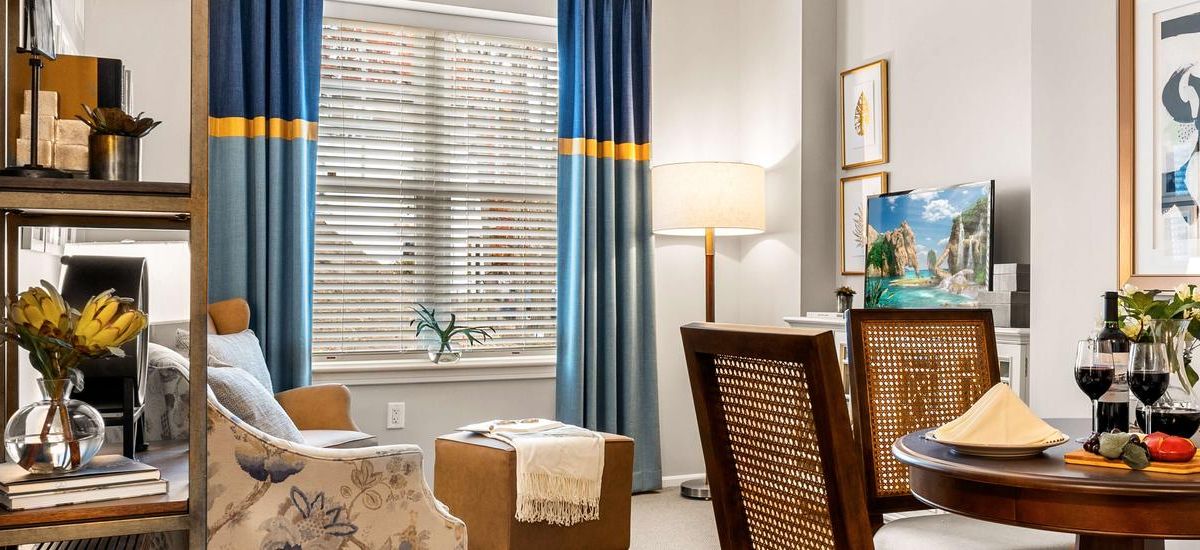 Your Safety—Built Right In
Even when it's discreet, there are so many ways our communities are constantly working to keep you safe.
Each seat in our common area—from the sofa and lounge chairs to the wood-framed side chairs—have been selected for their unique proportions to best suit our residents. Each piece features armrests and seats that are just the right height to enable your independence throughout the community.
We combine a variety of light fixtures with natural light to reduce glare and hot spots—allowing for easier navigation.
You can feel confident walking down our hallways, which are lined with helpful, subtly incorporated lean rails.
Our custom carpet is designed to bring warmth to the space while keeping with patterns that aren't too busy or disorienting. We thoughtfully integrate flooring transitions and ensure we limit height changes.