After more than a year of challenges, changes, and disruptions to our daily lives, we're thrilled to welcome brighter days at our communities! Sunrise has recently rolled out new operating guidelines, compliant with the latest guidelines, that will allow for more activities and in-person visits, which we know our residents and families have longed for.
Specific community offerings will vary based on state and local regulations, community vaccination rates, and the vaccination status of each resident and visitor. Examples of what residents may experience under this new operating model include:
Indoor and outdoor group activities
Open common areas and amenity spaces
Open community dining rooms
Community outings and day trips
Trips out of the community without having to quarantine upon return
Guests who are welcome to visit with residents in their suites and community common areas
As the COVID-19 pandemic is not fully behind us, communities will still keep a number of infection control protocols in place, including wearing masks in community common areas (regardless of vaccination status), symptom and temperature screenings of all residents, team members, and visitors and frequent hand hygiene and cleaning of high-touch surfaces.
This "new normal" is only possible because of the high vaccination rates among our residents and team members. According to the CDC, COVID-19 vaccines are safe and effective and can enable you to resume many activities that you did prior to the pandemic.
If you or your loved ones are still hesitant about receiving the vaccine, we encourage you to review the below infographic.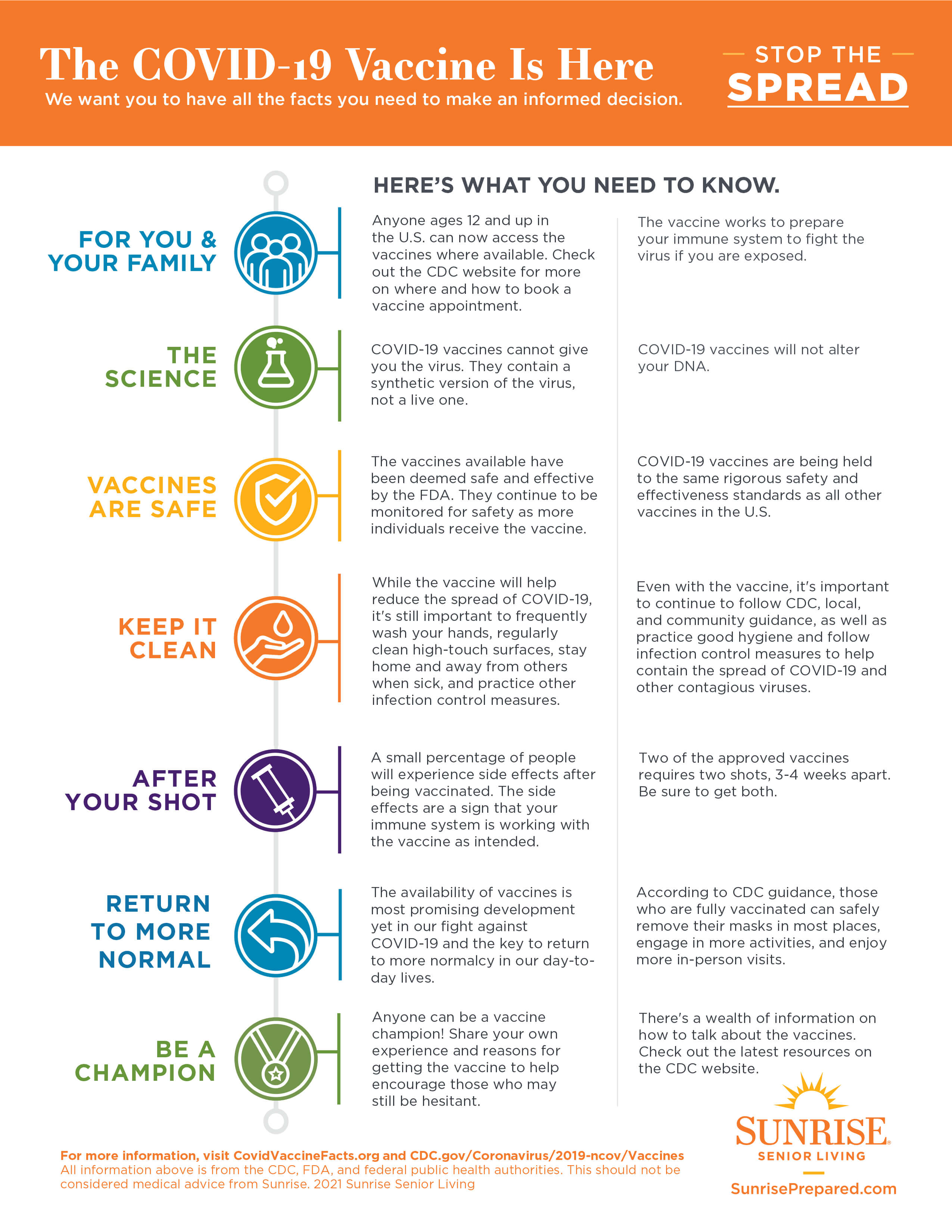 For more information about the COVID-19 vaccine, visit the CDC website or talk to your healthcare provider. We remain committed to providing seniors and their family members with personalized, quality care and look forward to our bright future together!