Sunrise of Schaumburg
Situated in a serene Schaumburg neighborhood, our intimate community offers a fun, hassle-free lifestyle where you can focus on your wellness, well-being, and the things that bring you joy.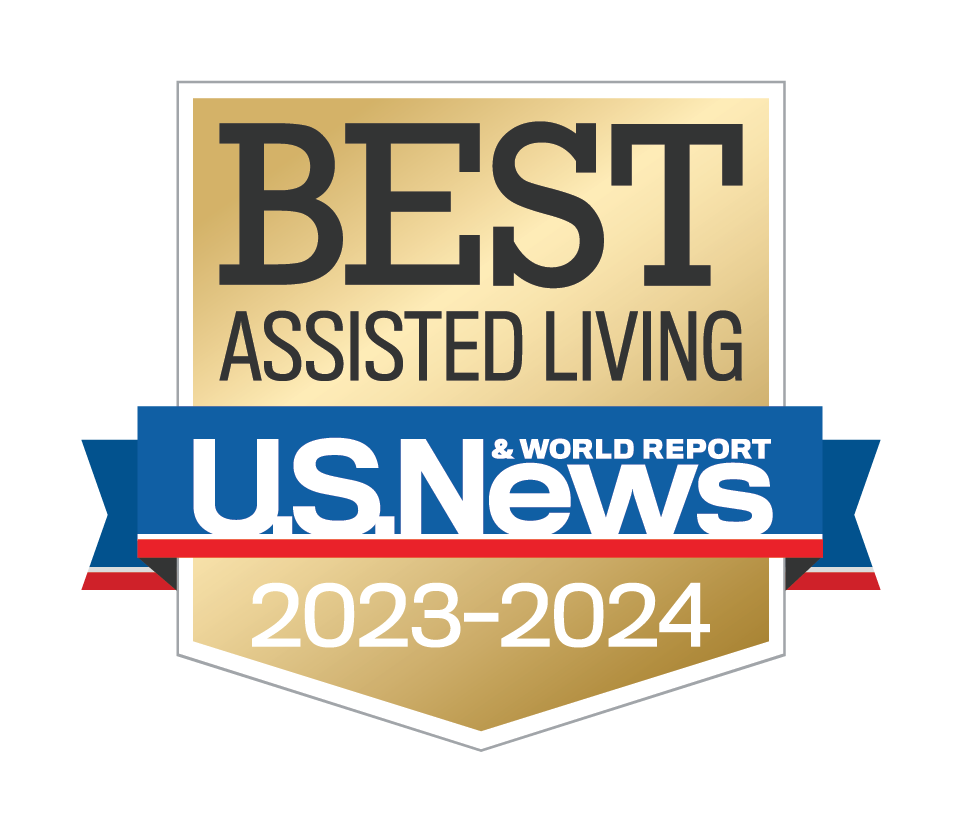 We are proud that our community has been recognized as Best Assisted Living as part of U.S. News & World Report's Best Senior Living ratings for 2023–2024.
PRICING
Room rates start at $4,925 /month.*
How can we help you today?
Select from the options below to learn more about our community and how we can meet your needs.
Welcome to Sunrise of Schaumburg
Sunrise of Schaumburg is a close-knit community with an experienced team who will provide you with high-quality care. As a resident, you will join a warm and welcoming community of friendly, nurturing caregivers and friendly residents. Our designated care managers will get to know you intimately and help you create a customized plan that will guide our actions and point you toward a meaningful and joyful life.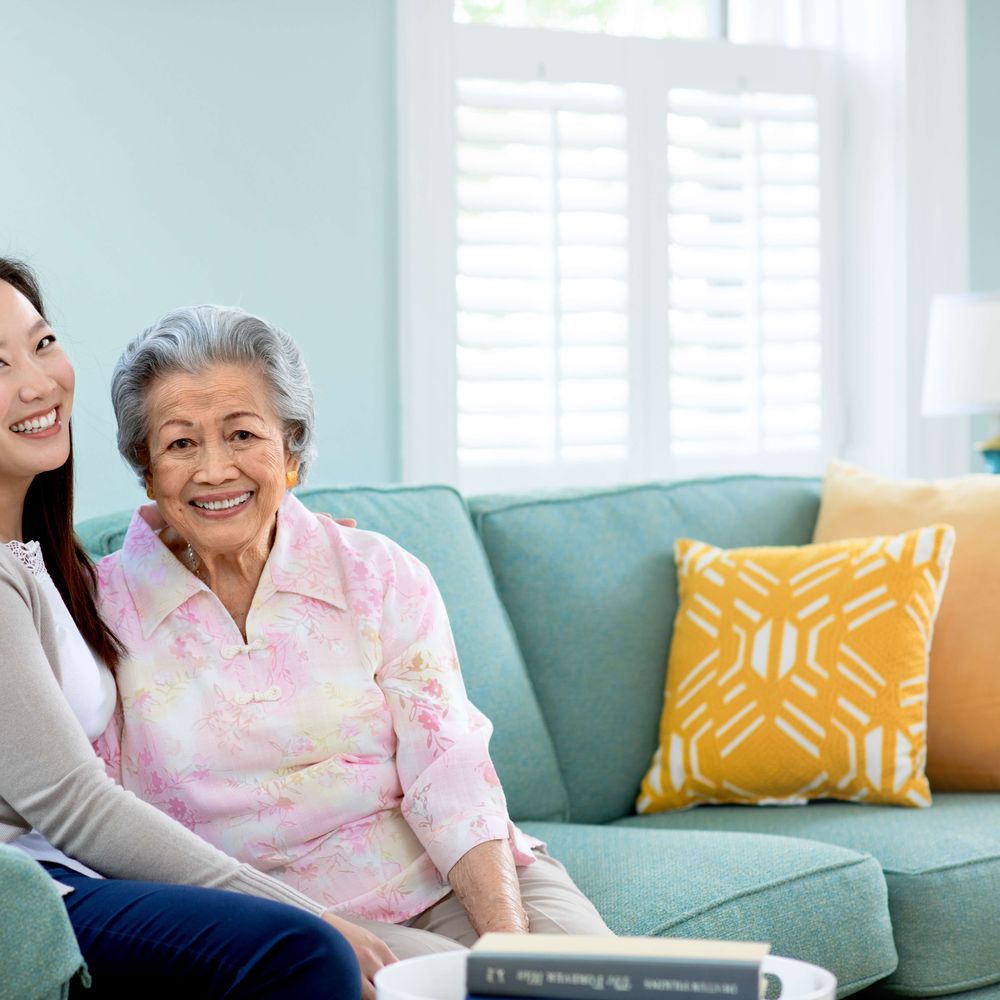 COMMUNITY HIGHLIGHTS
A Fun and Vibrant Community
Residents exercise, socialize, and enjoy options like Singfit, a program to elevate moods and improve speech
Our in-house culinary team whips up resident favorites such as fried shrimp and meatloaf, as well as other flavorful dishes
You'll love spending time with Molly, our sweet nine-year-old golden retriever, who we adopted at just six months old
Residents stroll our scenic walking paths with colorful flowers on our well-manicured and lush grounds
Residents have access to visiting physicians, physical and occupational therapy, and an on-site pharmacy
Award-winning community, recognized with a Bronze National Quality Award by AHCA/NCAL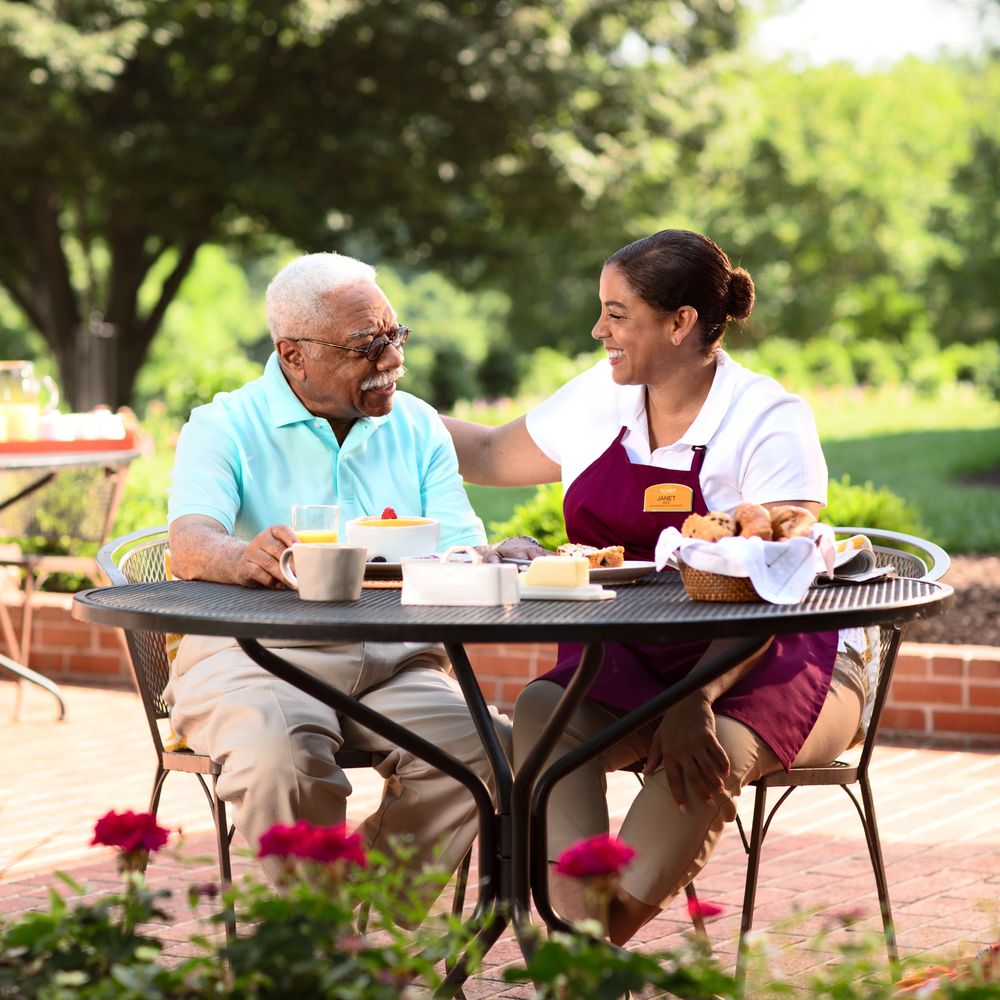 LOCATION HIGHLIGHTS
Easy Access to Everything You Need
Located in Schaumburg, IL, nestled in a lovely neighborhood in the northeast corner of the state
Just 25 miles northwest of downtown Chicago and a 15-minute drive from O'Hare International Airport
Minutes from the famous Woodfield Mall, the Schaumburg Park District, and Schaumburg Golf Club
Near St. Alexius Medical Center and Alexian Brothers Medical Center, plus several five-star rehabilitation facilities
Life Tailored to You
We get to know you—your preferences, your strengths, your needs—so we can focus on your individual well-being. Explore our neighborhoods to see which one might be best for you.
Life Tailored to You
We get to know you—your preferences, your strengths, your needs—so we can focus on your individual well-being. Explore our neighborhoods to see which one might be best for you.
Our Personalized Pricing Model
There are many factors to consider when choosing a senior living community, and we know cost is an important one. Every aspect of our care and services is highly personalized to best fit the needs and preferences of our residents, which is reflected in our pricing.

Contact our team to learn more
SUITE TYPE

We offer a variety of floor plan options, allowing you to choose just the right amount of space that fits your needs and lifestyle.

CARE LEVEL

Before you move in, one of our nurses will meet with you to determine your unique healthcare needs. From there, we will select the appropriate care level for you to ensure your care and services are personalized to you. Your care level price is added to your chosen suite cost.

ADDITIONAL SERVICES

Some services, including medication management, are priced separately from your care level. Depending on your needs, some additional service fees may apply.
Contact our team to learn more
*Room rates include select services such as fresh cuisine, daily programs, housekeeping, and trash removal; services included in room rates may vary by individual community. Rates are subject to room availability. Excludes care rates unless otherwise stated. Care services are offered separately based upon a care assessment and are charged in addition to the cost of your chosen room. Other restrictions may apply. Contact a Sunrise Senior Living community for more details.
Get in Touch
If you're interested in learning more about our community, we'd love to hear from you. Just fill out the form and one of our senior living experts will be in touch within 24 hours.
Room rates start at $4,925 /month.*