Sunrise of Webster Groves
Our welcoming community in Webster Groves helps you make the most of each day, with excursions to the local area's attractions and opportunities for intergenerational engagement.
PRICING
Room rates start at $2,341 /month.*
Welcome to Sunrise of Webster Groves
Sunrise of Webster Groves offers a highly personalized experience surrounded by quaint Victorian charm. Our home is cozy and intimate, and we are quick to welcome new friends. Our chef's pasta dishes are a resident favorite (and rival some of the local favorites), with never an empty seat on pasta night. We advocate for your independence, balancing your autonomy with support and strategic services. Our compassionate and talented team members are equipped to handle the everyday responsibilities of maintaining a home so you have time to enjoy our many amenities and activities.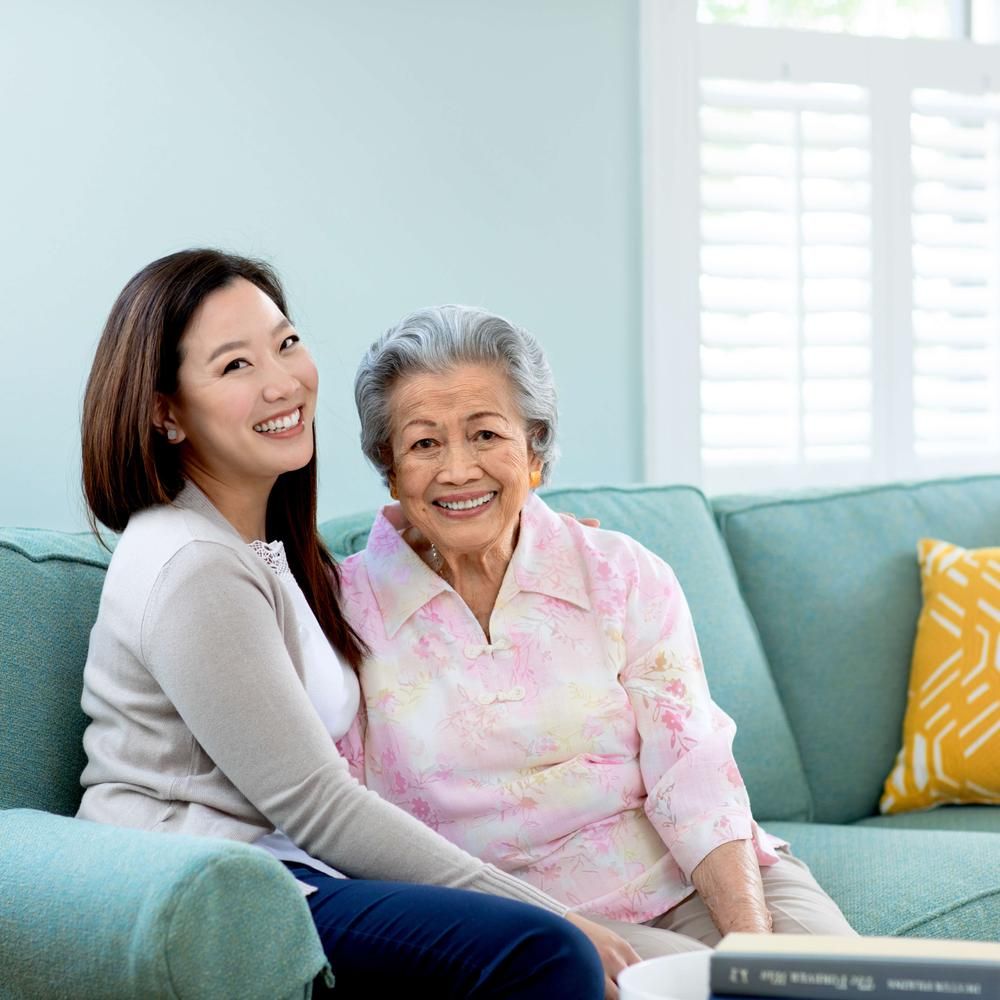 Community Highlights
An Active and Fun Community
Residents take advantage of our movie theater, bowling alley, and outdoor spaces for relaxing and socializing
We are active in the local community, with connections to the Boys and Girl Scouts, as well as local elementary schools
Healthy meals prepared according to each resident's tastes and preferences, using fresh, seasonal ingredients
Choose to live in a studio or consider a one-bedroom or two-bedroom suite—all our options have plenty of space and privacy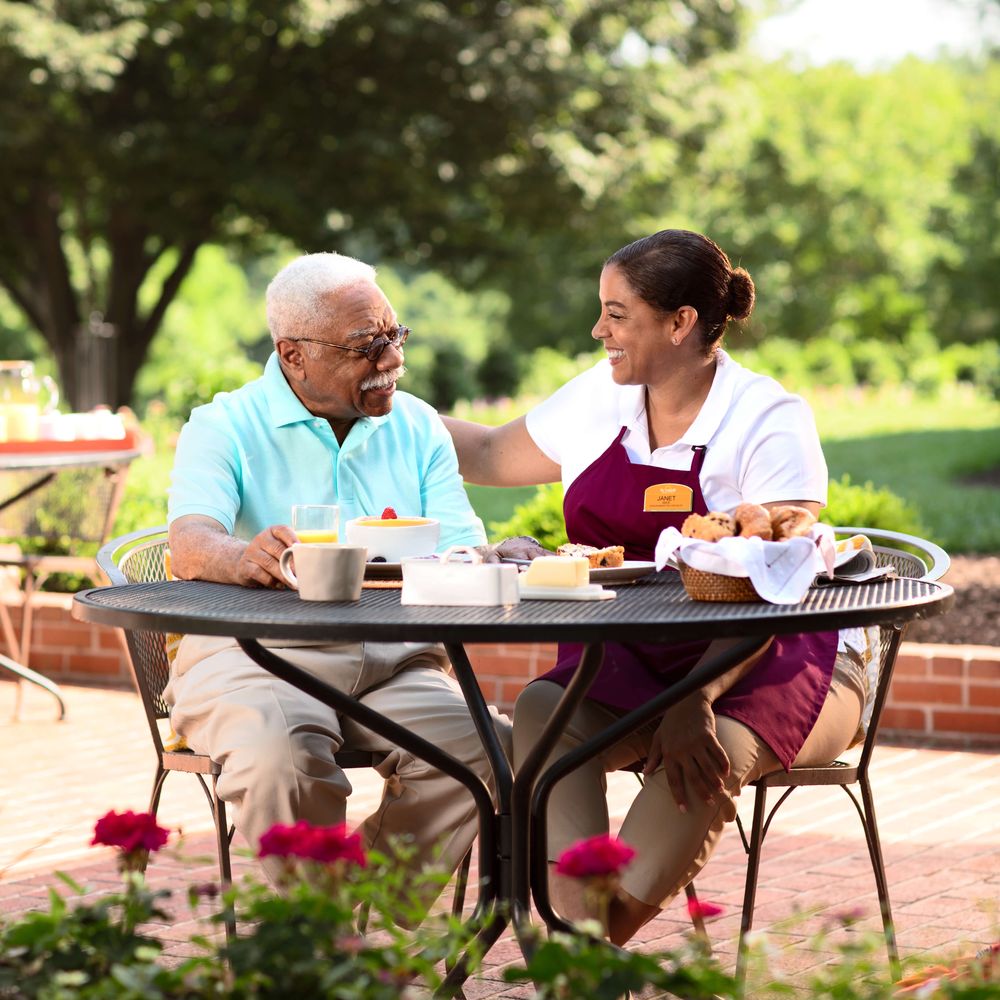 Location Highlights
An Ideal and Convenient Location
Located in Webster Groves, MO, in St. Louis County
On the corner of E. Lockwood Avenue and N. Maple Avenue, just two miles outside of St. Louis
Conveniently located across from Webster Groves City Hall, the best seat for the Independence Day parade
Residents enjoy fun outings to local favorites, like Powell Symphony Hall and the Missouri Botanical Garden
For a change of scenery, residents head to the St. Louis Zoo, Grant's Farm, or the Repertory Theater
Convenient to many medical facilities, including St. Mary's Hospital, Barnes-Jewish Hospital, Des Peres Hospital, and Washington University Hospital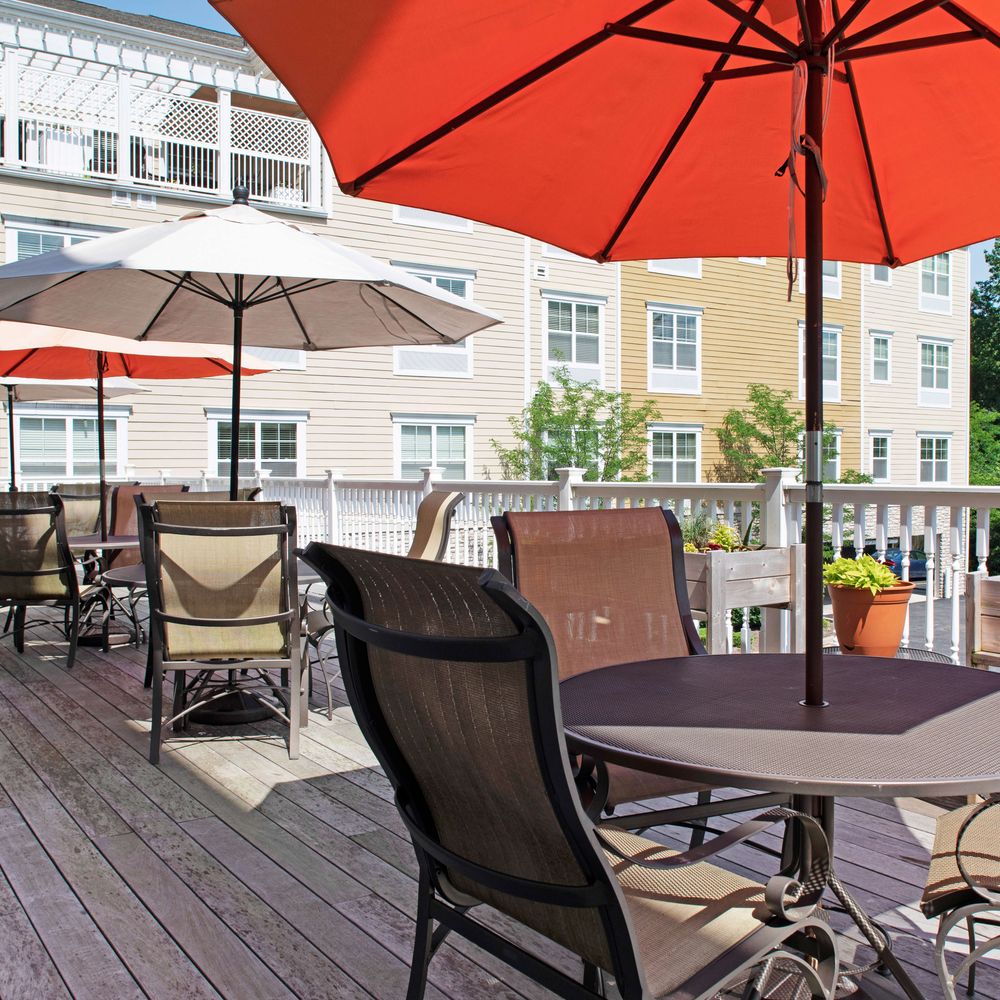 Life Tailored to You
We get to know you—your preferences, your strengths, your needs—so we can focus on your individual well-being. Explore our neighborhoods to see which one might be best for you.
Life Tailored to You
We get to know you—your preferences, your strengths, your needs—so we can focus on your individual well-being. Explore our neighborhoods to see which one might be best for you.
Our Personalized Pricing Model
There are many factors to consider when choosing a senior living community, and we know cost is an important one. Every aspect of our care and services is highly personalized to best fit the needs and preferences of our residents, which is reflected in our pricing.

Contact our team to learn more
SUITE TYPE

We offer a variety of floor plan options, allowing you to choose just the right amount of space that fits your needs and lifestyle.

CARE LEVEL

Before you move in, one of our nurses will meet with you to determine your unique healthcare needs. From there, we will select the appropriate care level for you to ensure your care and services are personalized to you. Your care level price is added to your chosen suite cost.

ADDITIONAL SERVICES

Some services, including medication management, are priced separately from your care level. Depending on your needs, some additional service fees may apply.
Contact our team to learn more
*Room rates include select services such as fresh cuisine, daily programs, housekeeping, and trash removal; services included in room rates may vary by individual community. Rates are subject to room availability. Excludes care rates unless otherwise stated. Care services are offered separately based upon a care assessment and are charged in addition to the cost of your chosen room. Other restrictions may apply. Contact a Sunrise Senior Living community for more details.
How can we help you today?
Select from the options below to learn more about our community and how we can meet your needs.
Get in Touch
If you're interested in learning more about our community, we'd love to hear from you. Just fill out the form and one of our senior living experts will be in touch within 24 hours.
Room rates start at $2,341 /month.*