Look Forward to Every Meal
Whenever you eat at Sunrise, you'll have the chance to enjoy flavorful, hand-crafted dishes, shared with good friends.
Want to learn about the Sunrise culinary experience? Get in touch.
If you'd like to learn more about our menus and dining options, fill out the form and one of our senior living experts will reach out within 24 hours.
Dig into Meals You Want to Savor
Whether you have a favorite dish or are eager to try new foods, talented chefs serve up exciting cuisine made with you in mind. You'll enjoy diverse, seasonal menus made with fresh ingredients, packed with nutrients, and loaded with flavor. Our culinary teams check in regularly to ask residents what they would like to see on the menu and how they can meet their unique tastes. And the best part? You get to dine in beautifully appointed restaurants and eateries alongside your friends and neighbors.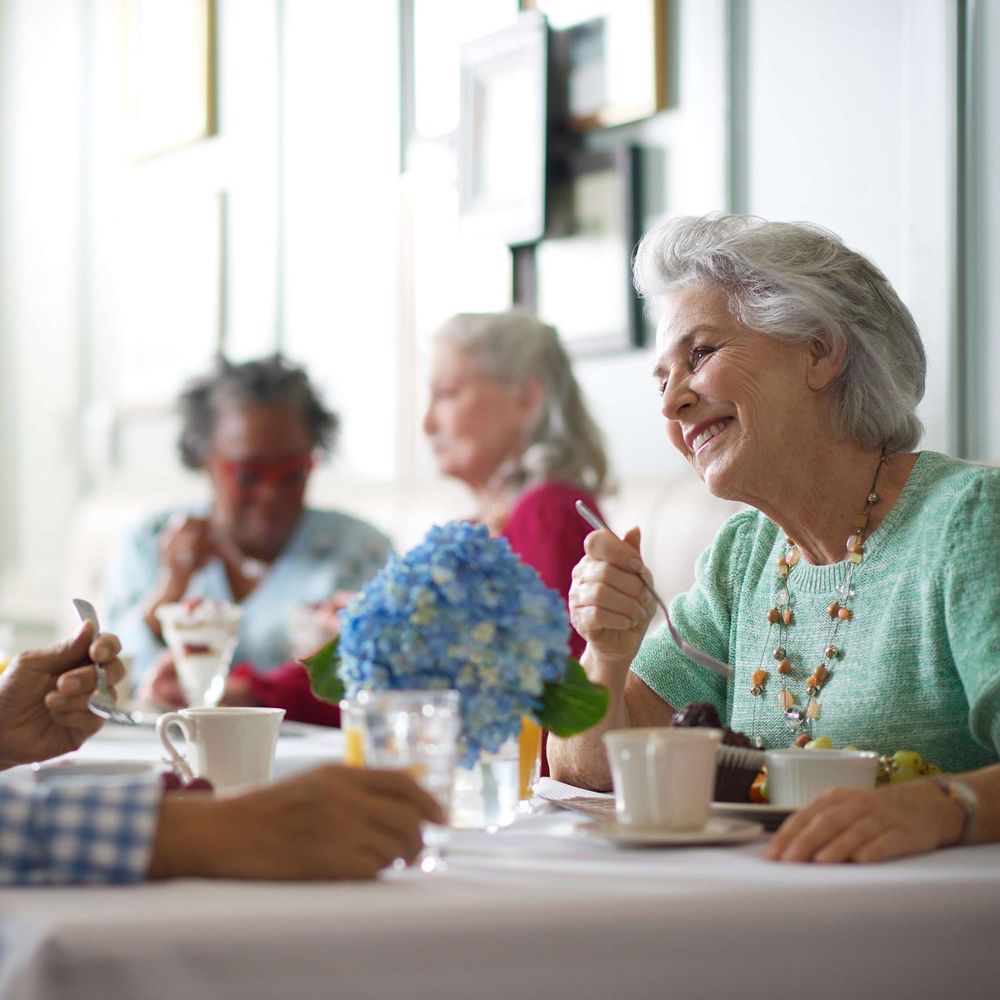 Dishes Made Just for You
Just like the rest of your experience at Sunrise, your meals will be tailored to your needs and preferences. Our innovative Tableside Dining technology allows team members to see your personalized dietary needs, including your preferences, allergies, and more. So when you place your order, our chefs tailor the dish to your unique specifications.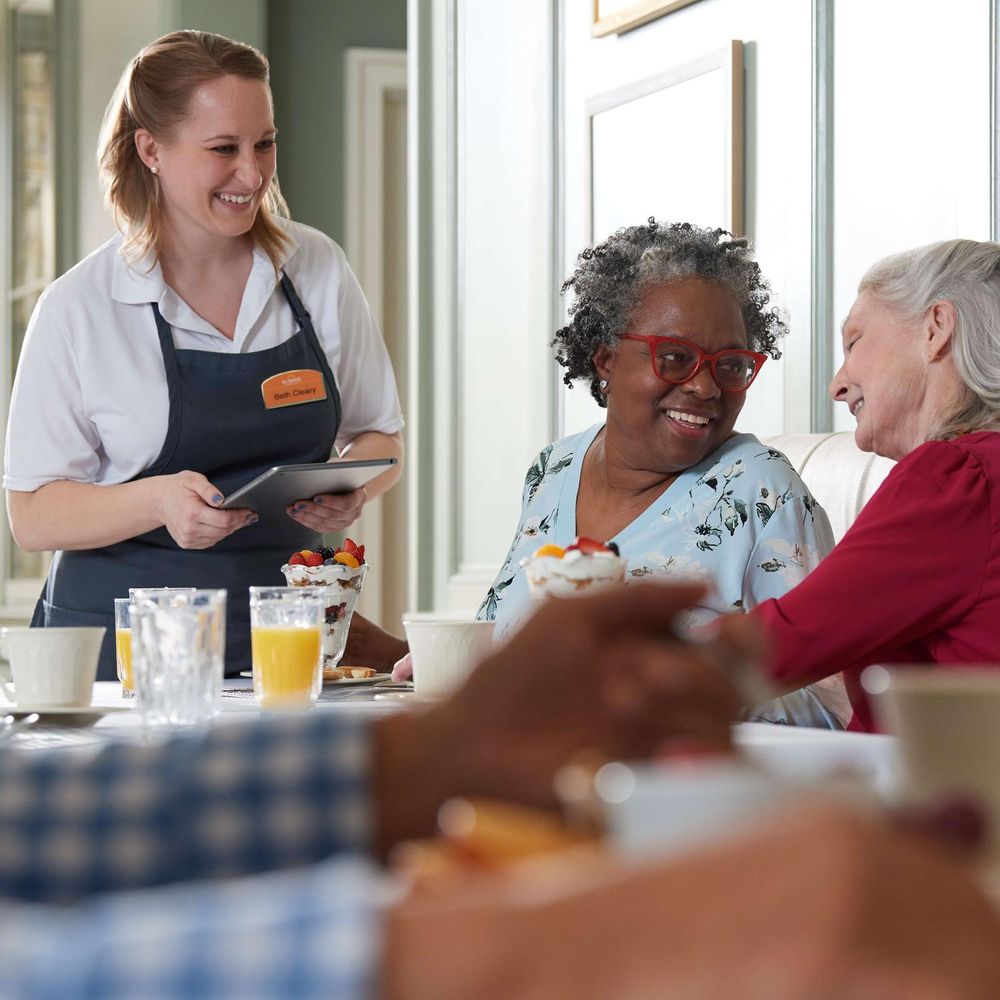 Mom enjoys the menu and food. It's always nicely prepared with a great selection. The dining room staff is wonderful and always remembers her order.
A Premier Culinary Experience
Catering to Your Diet

No matter if you need high-protein meals, a diet with no-salt added, or adjustments for diabetes or dysphagia, our chefs will create dishes just for you.

Dine in Style

You'll enjoy sharing meals with your friends in our stylish restaurants and eateries. Our private dining rooms are also available for special meals with your loved ones.

We Learn Your Tastes

Red or white? Sweet or savory? Our team members take time to learn your preferences and love to indulge your whims if one should strike.
Meet You in the Bistro
If you're looking for a quick bite, look no further than our bistros. Snacks, fruit, coffee, tea, cookies, and freshly popped popcorn are available throughout the day. The bistro buzzes with social activity, too. It's the perfect place to get lost in conversation, catch up on the latest, or settle in for an epic card game. It's also the venue for many of our afternoon socials and happy hours.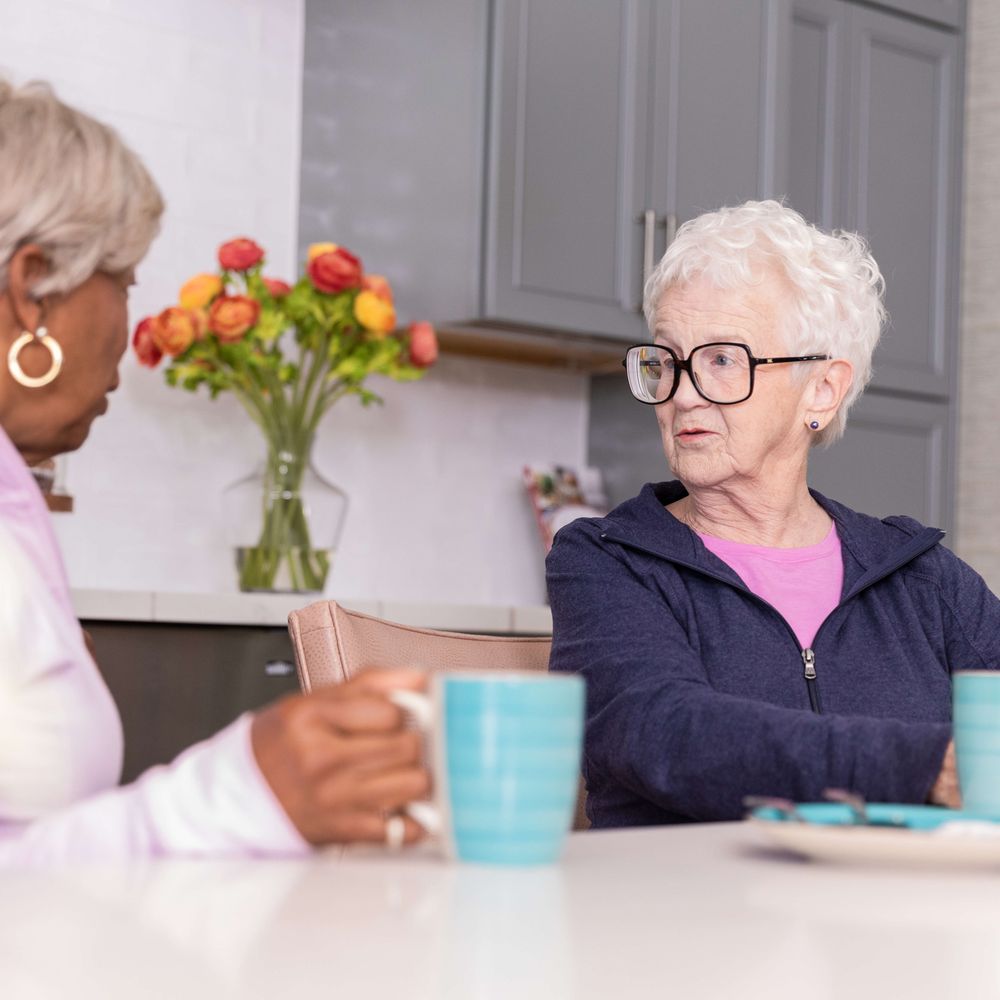 Sunday Brunch is our favorite to enjoy delicious food and excellent service when our family gathers for special occasions. Very welcoming environment, which allows grandparents to continue hosting some family gatherings. We constantly let the personnel know how much we appreciate their service and working so hard to provide an environment for our family and our visit.