Promoting Health & Well-Being
OUR COVID-19 EFFORTS
Protecting Our Communities
Over the past two and a half years, the health and well-being of our residents and team members has been our priority as we navigated the COVID-19 pandemic. From day one, our infection control protocols have prioritized the health and well-being of the most vulnerable members of the Sunrise family. As we continue to navigate the pandemic, we will work to protect our residents and team members and support them in enjoying a vibrant, comfortable home.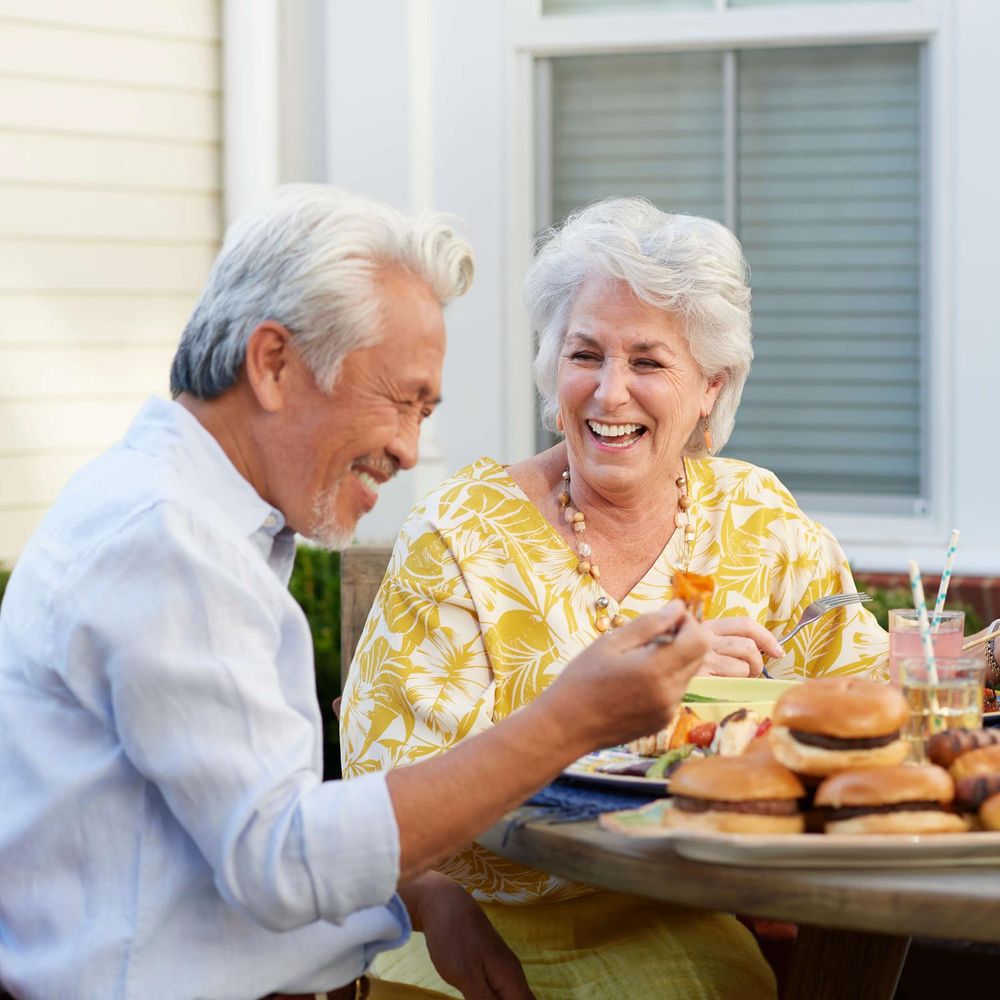 The level of care provided by Sunrise employees truly went far above and beyond what they are probably getting paid to do. These people are "heroes" as far as I'm concerned, and I cannot adequately express the gratitude that I have for the compassionate, loving, and truly professional care team.
Our Evolving Procedures
Given the continued impact of the pandemic, our operating procedures have—and will continue to—mirror the Centers for Disease & Control's infection control recommendations, while also following all other applicable laws.
We are pleased to now evolve our guidelines as we look toward the future and take steps to navigate COVID-19 as a part of our everyday life. Based on the latest CDC infection control recommendations, we will simplify our operational plans to maintain an open, engaging community environment as much as possible, while still protecting the health and safety of our residents and team members.
Current Visitation Guidelines
We're dedicated to giving residents and visitors more flexibility in their personal infection control prevention preferences while maintaining alignment with any applicable state or local public health authority requirements.
Each community's weekly operating status (green, yellow, or red) will determine the guidelines for visitation. During green or yellow status, masks are optional for all visitors, unless there is a stricter requirement in place from the state or local public health authority. During reds status, masks are required for all visitors.
You can find a community in your area to inquire about an individual community's current operating status.
Frequently Asked Questions
Subject to applicable laws and health department guidelines, our U.S. communities will update their operating status based on the CDC COVID-19 by County Tracker, which measures community transmission and hospitalization rates.
Masking and social distancing requirements will vary depending on community operating status. In a green or yellow status, residents will have the option to wear a mask. In a red status, it's strongly recommended that residents wear a mask. Sunrise continues to respect the personal choices of all of residents and team members and we will work to make this a supportive environment that allows everyone to make the infection control decisions that make sense for themselves and their families.
We continue to follow our evidence-based Infection Control and Prevention program, which is based on CDC guidance for long-term care communities. Our measures include cleaning protocols, hand hygiene, and health screening questions for visitors. We also continue to encourage residents and team members to stay up to date on their flu shot and COVID-19 boosters. To help ensure our residents have access to these important vaccines, they will continue to be available at our on-site clinics.